IMG KnowledgeBase & Frequently Asked Questions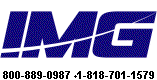 ---
Search FAQ's


Searching for ID: QC2019120945
QC2019120945
I'm new to IMG's My-T-Soft and Build-A-Board - what do I need to do to get started?
Congratulations and Welcome! IMG has been providing on-screen keyboards since 1995 and our software is in use throughout the world by everyone from individuals to global corporations.

My-T-Soft is the run-time software that displays the keyboards and is customized for the target device platform. There are versions for Windows, Windows CE, embedded Windows, Windows Server, Android, Linux, and Mac OS X. For more details on My-T-Soft options, see Understanding My-T-Soft Offerings

Build-A-Board is the custom keyboard designer, keyboard layout editor. You create or customize your layout in Build-A-Board, and then build for the target device. The Build-A-Board builder is a rich application and requires Windows.

You can get started by downloading Build-A-Board, then installing. You can license for free by creating a Build-A-Board.com account - just use the IMG License Manager (Licensing Information icon) and create a Free account. For step-by-step details, see this tech item: How to License Build-A-Board - QL0118120923

Once licensed, you can create boards (i.e. custom keyboard layouts) - either select an existing layout and modify, or start from a clean slate. There are many samples included, or check out the growing number of layouts at the Online Database of Layouts. To deploy (i.e. run on your target device), you can simply install My-T-Soft on the device, and copy in your board, or use your Build-A-Board.com account and tag your custom boards as Favorites.

For small numbers (less than 25 or so) it is easy to purchase licenses from your Build-A-Board.com account - there are discounts for 10+. For larger deployments, refer to Licensing options link below. For easiest stand-alone install on Windows devices, see My-T-Soft Basic. For Android, see My-T-Soft for Android. For other platforms, see Windows or Android links and scroll to bottom of page.

Typically this is an iterative process - test, then tweak, and modify until you are happy. By keeping boards in your Build-A-Board.com account, whenever you get a new device, you can install My-T-Soft and get your boards (Get My Boards)! For enterprise use, this also provides a centralized point for rolling in updates, or getting a production device back up and running quickly.

For a more detailed description of Build-A-Board, see the high-level / birds-eye view tech item: Build-A-Board overview - QC2010120648. For videos, Click here for the Introduction & Overview, along with the Build-A-Board How To Video Series. For individuals, you can purchase a single license through your Build-A-Board.com account. For commercial customers, when ready to deploy across the enterprise, there are various options - see this tech item for more details: Build-A-Board Licensing options - QL0105120441
| | | | |
| --- | --- | --- | --- |
| Category: Common | Type: Question/Answer | Product: Build-A-Board | Version: 2.20 |
---
Notes:
Depending on product, release version, OS version, and specific technical issue, some tech items are very specific, and some may span to other products/versions
Downloadable files can also be accessed by anonymous FTP at ftp://downloads.imgpresents.com
Older files are moved into a separate archive location - see notes/details/new location in *.archived.txt text file
---
---













As seen in ...