Features
With Build-A-Board & My-T-Soft you can...
Drag and drop keys with modifiable labels, actions, views

Multiple target platforms - Windows CE thru 8, Linux, Mac OS X, and others

Create any on screen keypad, keyboard, or membrane layouts

Replace old legacy membrane panels with virtual on screen panels

Select Colors of Text, Keys, and Panels

Use High Resolution 3D on keys

Drag & drop images / add images to keys and panels

Select Fonts

Build & Test within the Builder Environment locally (does not require Target system)

Cut/Copy/Paste Keys

Align keys - Top/Left/Bottom/Right/Horizontal Center/Vertical Center

Evenly Space Keys

Size Keys to match Width/Height/Both Width & Height

Center Key or Keys

Create keystrokes along with full-featured macros in Key Action

Built-in Commands: Close, Minimize, Save Position

Open different layouts from user-accessible keys or manage programmatically

Play MIDI files (on supported platforms)

Play Sounds (Wave files) (on supported platforms)

Run External programs, Execute Shortcuts, Use File Associations to launch host application

Save and Manage projects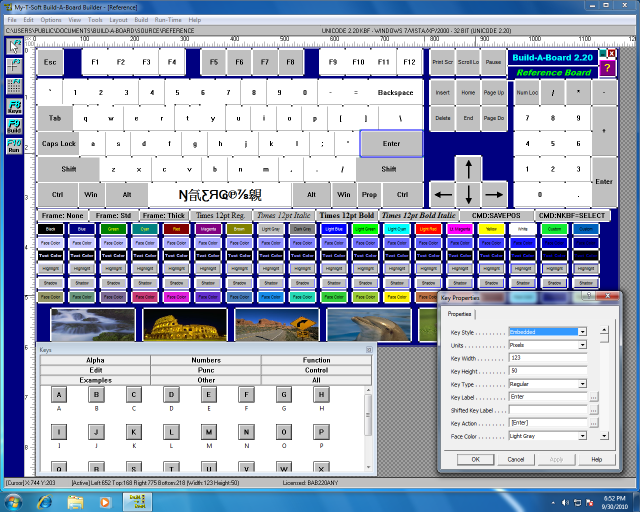 Some Sample Layouts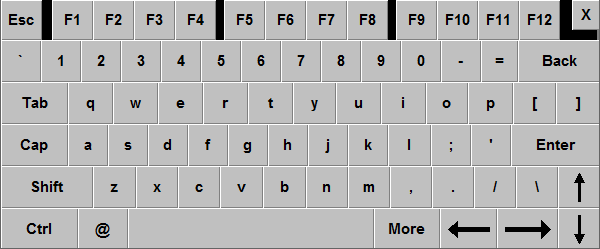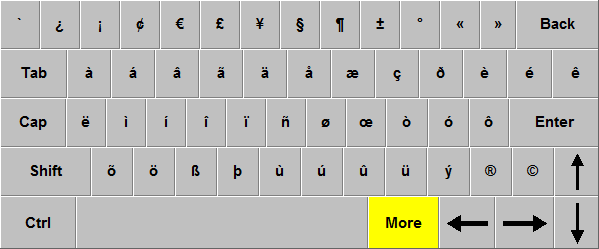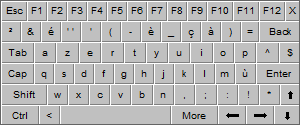 An Ideal Complement to Pen, Rugged, Tablet PC & Touchscreen based Systems!
Developer friendly
Developer's Kit Available
---
Pre-built Layout Templates are included in the install packages:
English-US
English-UK
French
Italian
German
Spanish
Portuguese
Hungarian
Other alternate layouts with international and special characters are constantly being added.
The pre-built layouts are all built from Build-A-Board, and can be modified or different layouts can be added and easily selected by the Input Panel option in Control Panel.
Specifications
My-T-Soft CE software is implemented in 2 distinct ways for operation in Windows CE. One target is written as standard Windows application and the other is a drop-in SIP (Software Input Panel) add-on.
Processor support includes ARM, x86, MIPS, etc.
Compatible with all properly written Windows applications
Developed in C/C++ - written at same level as Windows operating system for maximum capabilities
Accesses Windows API via standard interfaces/System DLLs - No frameworks or special environment required
Technical Information
My-T-Soft CE is the Windows CE based run-time component from IMG's Build-A-Board. It is made available as a separate purchasable product for certain customers that prefer the license per unit, rather than the platform licensing available within Build-A-Board.
Most Windows CE customers have some level of interaction with IMG staff due to the varied nature of their needs and customization capabilities available in the embedded world
Download
Pocket PC Input Panel
---
Mobile PC Input Panel
---
For other processors, other configurations, or for more information, please contact IMG directly