IMG KnowledgeBase & Frequently Asked Questions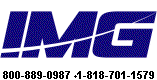 ---
Search FAQ's


PC1505120407
Need 1.75 version release capabilities (Windows 2000/XP Logon Scripts do not execute) for pre 1.75 versions
Replace IMGLOGON.DLL with 1.75 version. This is a security issue with Windows 2000 servers for the Win32 API call NetUserGetInfo. Prior to 1.75, this is called in the security context of the local machine, rather than the authenticated user. Most likely seen on native Windows 2000 servers as domain controllers with user logging onto the domain (rather than local machine).

Download IMGLOGON.DLL 1.75 Release (5/17/2002) (400K) (MD5: 64DFA38AD844A153C437E3A20117B1CF), and replace prior to 1.75 file.
Download IMGLOGON.EXE 1.75 Release (5/17/2002) (100K) (MD5: 0E980D25B5BB78DECA9CCCB010C73469), and replace prior to 1.75 file.
Notes:
You must be Administrator
Use Logon Utilities to disable Keyboard logon prior installing new file, restart if required
Rename IMGLOGON.DLL to IMGLOGON.170 (or 1.73 etc.) (default \WINNT\[Product] [MYTSOFT/MYTTOUCH/MYTPEN/ONSCREEN])
Rename IMGLOGON.EXE to IMGLOGON.170 (or 1.73 etc.) (default \WINNT\[Product] [MYTSOFT/MYTTOUCH/MYTPEN/ONSCREEN])
Copy IMGLO175.DLL to Installation folder, rename to IMGLOGON.DLL
Copy IMGLO175.EXE to Installation folder, rename to IMGLOGON.EXE
Use Logon Utilities to enable Keyboard logon.
Use Advanced to select Keyboard Availability - refer to Help (dialog Help button) to identify which mode is required for your particular application.
This update includes all of the updates from 1.71 through 1.74 releases of IMGLOGON.DLL.


Original ID: PC205342
| | | | |
| --- | --- | --- | --- |
| Category: Common | Type: Problem/Resolution | Product: Logon Module | Version: 1.70 |
---
PC1505120408
Touch Logon Button appears prior to touchscreen driver being loaded (e.g. ELO), confusing or annoying users
We have added a modifiable delay prior to showing the first dialog display - Replace the IMGLOGON.DLL & IMGLOGON.EXE files with the downloads below.

Download IMGLOGON.DLL 1.73 (MD5: 1A9C9D6AE6DAA2F41A39525C8A01D73E), and replace 1.70 file.
Download IMGLOGON.EXE 1.73 (MD5: 6A9076A2AF80EB4C6DA936D79B05644F), and replace 1.70 file.
Notes:
This is not a problem with IMG software - This is a user / operational issue with the way some touchscreen drivers integrate within NT/2000/XP (loaded as a service), and the fact that the logon window appears sooner than the touchscreen is available, confusing the operator.
You must be Administrator
Use Logon Utilities to disable Keyboard logon prior installing new file, restart if required
Rename IMGLOGON.DLL to IMGLOGON.170 (default \WINNT\MYTSOFT)
Rename IMGLOGON.EXE to IMGLOGON.170 (default \WINNT\MYTSOFT)
Copy IMGLO173.DLL to Installation folder, rename to IMGLOGON.DLL
Copy IMGLO173.EXE to Installation folder, rename to IMGLOGON.EXE
Use Logon Utilities to enable Keyboard logon.
Set delay in milliseconds (Enter 1000 for 1 sec. delay, 55000 for 55 sec. delay).
Different machines / systems will require different delays.
This update includes all of the updates from 1.72 (see below).


Original ID: PC205343
| | | | |
| --- | --- | --- | --- |
| Category: Common | Type: Problem/Resolution | Product: Logon Module | Version: 1.70 |
---
PC1505120409
(Windows 2000/XP) Non-Administrative User at Logon reverts to Demo Logon and disables IMG Logon Module.
(Windows 2000/XP) Timeout at username / password screen does not re-display "Touch Logon to begin".
The best solution is to replace the IMGLOGON.DLL & IMGLOGON.EXE files with the downloads below. If this is not desirable, see advanced notes below.

Download IMGLOGON.DLL 1.72 (MD5: 8D727EEB6C2E2F872A786D602D7BEEC8), and replace 1.70 file.
Download IMGLOGON.EXE 1.72 (MD5: D9E3E3DE5CB45201659E0CDDA489DE80), and replace 1.70 file.
Notes:
You must be Administrator
Use Logon Utilities to disable Keyboard logon prior installing new file, restart if required
Rename IMGLOGON.DLL to IMGLOGON.170 (default \WINNT\MYTSOFT)
Rename IMGLOGON.EXE to IMGLOGON.170 (default \WINNT\MYTSOFT)
Copy IMGLO172.DLL to Installation folder, rename to IMGLOGON.DLL
Copy IMGLO172.EXE to Installation folder, rename to IMGLOGON.EXE
Use Logon Utilities to enable Keyboard logon.
This update also addresses Input Timeout when Logon Keyboard is displayed, resulting in no visible dialogs until restart.

To resolve license problem without replacing files, user rights in registry must be addressed. (User needs "Set Value" permission in HKEY_LOCAL_MACHINE\Software\Microsoft\Windows NT\Current Version & sub-keys)

Simplest (but probably not desirable!): Make user(s) members of Administrators group.
Assign "Set Value" permissions to registry key for appropriate Users group. (Ideal solution without updating 1.70 software)

1) As Administrator, run REGEDT32
2) In HKEY_LOCAL_MACHINE, drill down to HKLM\Software\Microsoft\Windows NT\Current Version, and highlight this key.
3) Select Security | Permissions
4) Click on Advanced
5) Find and highlight Appropriate group for user (or Add... Group) (Note: Can also be done for each user, but group is recommended)
6) Click on View/Edit...
7) Select under Allow, Set Value, then Click OK
8) Click OK, then click OK to return to REGEDT32


Original ID: PC205344
| | | | |
| --- | --- | --- | --- |
| Category: Common | Type: Problem/Resolution | Product: Logon Module | Version: 1.70 |
---
Notes:
Depending on product, release version, OS version, and specific technical issue, some tech items are very specific, and some may span to other products/versions
Downloadable files can also be accessed by anonymous FTP at ftp://downloads.imgpresents.com
Older files are moved into a separate archive location - see notes/details/new location in *.archived.txt text file
---
---













As seen in ...