Download Build-A-Board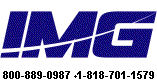 ---
We appreciate the interest in our products! Filling out this form is NOT required to download a demo (see below). However, if you would like to receive literature and pricing on our products, please fill out this form completely.
Important Note: The information provided is for IMG's records only and is kept confidential.
Innovation Management Group, Inc. (IMG) treats names, addresses, and all information provided as confidential. IMG does not sell, lease, rent, trade, transfer, loan, or publish contact information. For a full disclosure, see our Privacy Policy.
---
Build-A-Board will self-extract & self-install when the downloaded file is launched. Enjoy!
Build-A-Board can be electronically licensed and converted to a live, registered & licensed product.
Downloading Notes: When prompted by your browser, select Save to disk AND note the location on your hard disk. After the download is completed, use Windows Explorer to go to download folder, and then find and highlight the downloaded file. Double-click, Enter, or Right-click then Open to launch file. File will uncompress and automatically run a Setup utility to install the program on your hard disk. Uninstall is available in Add/Remove Programs in Windows Control Panel. After Uninstall, delete the Downloaded file to remove all components.
---

Download My-T-Soft® Build-A-Board 2.20 Release 7 (38.0MB) 6/22/2022 (MD5:9950A65010F588819781FADF7BA249EE) Self-Extracting/Self-Installing Executable
Windows 11, 10, 8.1, 8, 7, Vista
Run-time targets includes: Windows, Windows CE, Android, Linux, and Mac OS X
Platform License required to generate licensed run-time targets. Evaluation (no license) will only generate Evaluation Boards. Free License available - see IMG License Manager after install (Licensing Information).
---
Interested in just the run-time keyboards in Windows and access to the existing Build-A-Board online Database? Download My-T-Soft Basic - the Windows run-time component. For other run-time targets, see the Download tab at Build-A-Board product information.
---
---
Send IMG a note via e-mail...
---














As seen in ...