Download WordComplete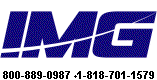 ---
We appreciate the interest in our products! Filling out this form is NOT required to download a demo (see below). However, if you would like to receive literature and pricing on our products, please fill out this form completely.
Important Note: The information provided is for IMG's records only and is kept confidential.
Innovation Management Group, Inc. (IMG) treats names, addresses, and all information provided as confidential. IMG does not sell, lease, rent, trade, transfer, loan, or publish contact information. For a full disclosure, see our Privacy Policy.
---
The file will self-extract & self-install when the downloaded file is launched. Enjoy!
Downloading Notes: When prompted by your browser, select Save to disk AND note the location on your hard disk. After the download is completed, use Windows Explorer to go to download folder, and then find and highlight the downloaded file. Double-click, Enter, or Right-click then Open to launch file. File will uncompress and automatically run a Setup utility to install the program on your hard disk. Uninstall is available in Add/Remove Programs in Windows Control Panel. After Uninstall, delete the Downloaded file to remove all components.
---

IMPORTANT:
Please select correct Download for your version of Windows!
IMG always recommends you work with the software before committing to a purchase.
These downloads ARE the product software, just unlicensed. When unlicensed, they software runs as a time-limited demonstration version.
Due to the many different requirements of IMG's customers, we offer a number of download options.
All downloads are digitally code-signed by Innovation Management Group, Inc.
Downloads list an MD5 as an error checking method of verifying that your final downloaded file is identical to the one on our website.
IMG Smart Download [?]
(Single file executable, download and run to install product)
IMG Smart Download requires Internet Access during installation. Use Standard downloads (Single file executable) below when installing on a machine without Internet Access
Smart Download determines Windows version, 32 or 64-bit, and retrieves appropriate Standard Download and then launches installation
If you see "can't be downloaded securely", please highlight, select ... and choose Keep / Keep Anyway
Standard Download [?]
(Single file executable, download and run to install product)
MSI Download [?]
(Microsoft Windows Installer download for customers with this requirement)
USB Download
(U3 capable devices, or any removable USB storage device)
Special Downloads [?]
(Zip files for imaging)
To see only the IMG Smart download, click here
---
This product is on the IMG Products Disc. (Available as an ISO image for CD/DVD burning)
Download IMG Products Disc as ISO image

[!]

For older versions of IMG Products Click Here.
The Demo will run for 1 hour and may be restarted up to 100 times
Contact IMG directly for an Evaluation License - live operation for 30 or 60 days
---
---
Send IMG a note via e-mail...
---













As seen in ...