IMG KnowledgeBase & Frequently Asked Questions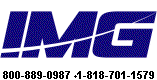 ---
Search FAQ's


Searching for ID: QU2717120917
QU2717120917
The layout changes on me while using My-T-Soft - How can I stop this?
There are 2 possible explanations. The feature "Revert to Default Layout on Long Key Press" can be a useful option for certain types of usage, however if you you are using a backspace/delete type key and keep it pressed to send a string of keystrokes to the underlying app, this will be interpreted as a "Long Key Press", which will trigger the feature and change the layout back to default (right out from under you). If this is not desirable, you will want to disable this feature and use manual or Settings based options to change layouts.

The other reason the layout will change if is the software is unlicensed and operating in a demonstration mode. There is a decreasing amount of keystrokes that are allowed prior to initiating the following sequence when keys are pressed: ignored, ignored, types "demo", types "demo", reverts to default layout. Note that repeatable keys like Delete or Backspace can rapidly run through the available keystrokes if held down and these keystrokes are sent rapidly in succession. To reset the count, you can hide/show the layout, but as the amount of total allowed keystrokes decreases, the usefulness also decreases. License the software to remove this demonstration limitation.

Note: Because Key Actions can be set to open another layout, make sure your source layout and keys are configured correctly - if there is an errant New KBF command behind a key, the layout will change when that key is pressed.
| | | | |
| --- | --- | --- | --- |
| Category: Using | Type: Question/Answer | Product: My-T-Soft for Android | Version: 2.20 |
---
Notes:
Depending on product, release version, OS version, and specific technical issue, some tech items are very specific, and some may span to other products/versions
Downloadable files can also be accessed by anonymous FTP at ftp://downloads.imgpresents.com
Older files are moved into a separate archive location - see notes/details/new location in *.archived.txt text file
---
---