IMG KnowledgeBase & Frequently Asked Questions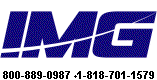 ---
Search FAQ's


Searching for ID: QU1117120865
QU1117120865
How do I use a key on My-T-Soft to run a Developer's Kit utility?
This example assumes the configuration of 2 layouts exists and the Copy and Configure My-T-Soft utility (CPYCNMTS.exe) exists in the Configuration File Location - see Tech Item: QD1117120861 - for other Key Option examples, see Tech Item: QU1106120501

In the above linked example, the F12 Key Option configuration needs to be set before the actual save and copy (Key Option settings are saved in the MYTSOFT.INI) in Step 3 (i.e. before saving, use the following steps based on the layout you wish to open. If you are saving the Italian configuration, you will want F12 to open the Japanese layout and vice versa)

Go into My-T-Soft Setup | Configuration | Key Options
Select the F12 key - set the "Key with..." to be [None] so there are no modifier keys required.
Then select "Disable Keystroke", and select "Launch Key EXE" - Now Browse to the Config File Location, and select CPYCNMTS.EXE - it will be dropped in with the path.
Add in the command line of the configuration you want to open, e.g. JAPAN.CFG or ITALIAN.CFG, etc.
Example command: C:\Users\User\AppData\Roaming\Innovation Management Group\MYTSOFT\CPYCNMTS.exe JAPAN.CFG

To reiterate, for Layout 1, the Layout 2 .CFG would be used in the Key Options, and then the Save / Copy approach would be used. For Layout 2, the Layout 1 .CFG file would be setup in Key Options, and then the Save / Copy steps would be done.

Note that using the CPYCNMTS.exe overwrites existing configuration files, so testing this without saving and copying off the saved configuration files will be self-defeating!
| | | | |
| --- | --- | --- | --- |
| Category: Using | Type: Question/Answer | Product: My-T-Soft | Version: 1.78 1.79 1.80 |
---
Notes:
Depending on product, release version, OS version, and specific technical issue, some tech items are very specific, and some may span to other products/versions
Downloadable files can also be accessed by anonymous FTP at ftp://downloads.imgpresents.com
Older files are moved into a separate archive location - see notes/details/new location in *.archived.txt text file
---
---