IMG KnowledgeBase & Frequently Asked Questions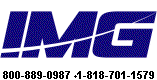 ---
Search FAQ's


Searching for ID: QU0118120918
QU0118120918
How do I add an IMG Product to Windows 10 Startup (so it is running when I am at the desktop)?
When installing the software, you have the option to select "Add to Startup" - check this at the end of install, and the software shortcut will be placed in your user's Startup group.

To do this manually / after install, you can do the following:

If there is a Desktop shortcut, right-click on it, and select Copy - otherwise, use the Start Menu and find the program, then right-click on it, and select Copy. Now type Win-R (Windows key + R) to open the Run Dialog, and enter %APPDATA% - this will open File Explorer at your user's AppData/Roaming location. From there, open folders Microsoft | Windows | Start Menu | Programs | Startup, and then right-click in the blank area for that folder, and Paste - this will place the shortcut for the selected program into the Windows Startup for you.

Alternatively, you can place the shortcut in C:\Users\[Username]\AppData\Roaming\Microsoft\Windows\Start Menu\Programs\Startup using File Explorer.

To review Startup programs, right-click on the Start Menu, then select Task Manager, and click on the Startup tab.
| | | |
| --- | --- | --- |
| Category: Using | Type: Question/Answer | Product: General Issue |
---
Notes:
Depending on product, release version, OS version, and specific technical issue, some tech items are very specific, and some may span to other products/versions
Downloadable files can also be accessed by anonymous FTP at ftp://downloads.imgpresents.com
Older files are moved into a separate archive location - see notes/details/new location in *.archived.txt text file
---
---