IMG KnowledgeBase & Frequently Asked Questions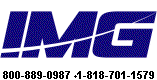 ---
Search FAQ's


Searching for ID: QL0116120856
QL0116120856
How can I license a custom layout created in IMG's My-T-Soft Build-A-Board?
Layouts created in Build-A-Board embed license information in the board (KeyBoard File, i.e. .KBF file).

If created from an unlicensed Build-A-Board, any layout will always be treated as an "Evaluation" time-limited layout, even in licensed versions of My-T-Soft. To license Build-A-Board, either create a Free account on Build-A-Board.com, or purchase a run-time license for My-T-Soft (various options available).

When a custom layout is created from a licensed version of Build-A-Board, the board can be run on any system with My-T-Soft. If you have a Platform License for Build-A-Board, any board will run as licensed on any supported platform. Without a Platform License, the boards will require a licensed version of My-T-Soft (the run-time component that display/operates the board (i.e. your custom layout)).

Licenses for My-T-Soft are generated within your Build-A-Board.com account. Free accounts cannot generate My-T-Soft licenses. The IMG Personal License (IPL) has 2 options - Basic & Standard. Both options can generate My-T-Soft licenses with limitations - details are available here: IMG Personal License information

For IPL Basic and Build-A-Board run-time only licenses, internet access is required on the system you wish to license. Simply run the IMG License Manager, click on Retrieve System License, and enter your Build-A-Board.com logon credentials.

For IPL Standard and Professional licenses, you can license directly as above, or also generate licenses based on the System ID (this allows systems without internet access to be licensed). The System ID is obtained from the system you wish to license, then on a separate system you logon to your Build-A-Board.com account, and obtain a license key & serial number by using the System ID in the License Manager tab.
| | | |
| --- | --- | --- |
| Category: Licensing | Type: Question/Answer | Product: General Issue |
---
Notes:
Depending on product, release version, OS version, and specific technical issue, some tech items are very specific, and some may span to other products/versions
Downloadable files can also be accessed by anonymous FTP at ftp://downloads.imgpresents.com
Older files are moved into a separate archive location - see notes/details/new location in *.archived.txt text file
---
---