IMG KnowledgeBase & Frequently Asked Questions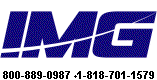 ---
Search FAQ's


Searching for ID: QC1205120339
QC1205120339
OnScreen does not do a Ctrl-Alt-Del! Why & what options do I have?
The Ctrl-Alt-Del used in PCs is a system level hardware signal - it is impossible to generate this without hardware. OnScreen includes a CTALTDEL.EXE program with capabilities of handling resets and communication with the NT/2000/XP Logon module. You may also review the commercial Developer's Kit in our Developer's Corner for utilities that restart / reboot the system. Finally, review the TASKMAN.EXE program in the WINDOWS folder - this has functionality similar to the pop-up task manager in Windows 95/98.
Original ID: QC101253
| | | |
| --- | --- | --- |
| Category: Common | Type: Question/Answer | Product: OnScreen |
---
Notes:
Depending on product, release version, OS version, and specific technical issue, some tech items are very specific, and some may span to other products/versions
Downloadable files can also be accessed by anonymous FTP at ftp://downloads.imgpresents.com
Older files are moved into a separate archive location - see notes/details/new location in *.archived.txt text file
---
---













As seen in ...