IMG KnowledgeBase & Frequently Asked Questions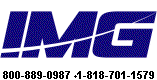 ---
Search FAQ's


Searching for ID: QC1205120338
QC1205120338
Why are there only 5 Word Completion candidates? Why not more?
In general, the human mind does not grasp large numbers of items well. In human development studies, and actual experiments, the average human can quickly identify & conceptualize about 7 items. If more items are presented, it gets categorized as simply "a lot", or "many", rather than distinct items. Because of the frequency sorting, and "drill-down" selection of word candidates, 5 choices worked out best in the tradeoff between available word completion candidates, speed of typing, and finding the actual word that was desired (without pushing the maximum of 7). Note that if a large number of words are presented, the user is forced to read & recognize each word until they are find what they want - in WordComplete simply typing the next letter is quicker & more effective!
Original ID: QC101252
| | | |
| --- | --- | --- |
| Category: Common | Type: Question/Answer | Product: OnScreen |
---
Notes:
Depending on product, release version, OS version, and specific technical issue, some tech items are very specific, and some may span to other products/versions
Downloadable files can also be accessed by anonymous FTP at ftp://downloads.imgpresents.com
Older files are moved into a separate archive location - see notes/details/new location in *.archived.txt text file
---
---













As seen in ...