IMG KnowledgeBase & Frequently Asked Questions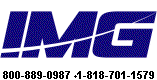 ---
Search FAQ's


Searching for ID: PU1107120577
PU1107120577
There is a delay when the Caps Lock is pressed.
Some systems have a video subsystem that causes painting delays when the 3D keys are used - this is most noticeable during the Caps lock repaint. Here are some options:

Turn off the 3D display - Go into My-T-Soft Setup | Configuration, and clear the checkbox for "Display 3D Keys"
-or-
Make sure you have the most up-to-date driver for your video adapter
Try a different resolution and/or color depth (I.e. 16-bit/24-bit/32-bit), etc. Certain combinations may work better because of hardware & driver issues.
| | | | |
| --- | --- | --- | --- |
| Category: Using | Type: Problem/Resolution | Product: My-T-Soft | Version: 1.78 |
---
Notes:
Depending on product, release version, OS version, and specific technical issue, some tech items are very specific, and some may span to other products/versions
Downloadable files can also be accessed by anonymous FTP at ftp://downloads.imgpresents.com
Older files are moved into a separate archive location - see notes/details/new location in *.archived.txt text file
---
---