IMG KnowledgeBase & Frequently Asked Questions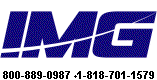 ---
Search FAQ's


Searching for ID: PI0115120818
PI0115120818
I've copied the IMG Products Disc onto a USB drive, but when I run the SETUP.exe I receive a message indicating "Initialization Failure - No Products Available! Cannot continue…"
I want/need to install from a USB drive.
You will need to update the SETUP.INI file in the Autorun folder. By default, in [Settings] the Mode is set to CHECK, i.e. Mode=CHECK. You can use Notepad or other editor to open Autorun\SETUP.INI, and change the Mode setting to Mode=CD - this forces SETUP.EXE to treat the location as if running from a disc. The SETUP.EXE program is multipurpose, and without this setting, will act as if it is the Autorun executable for an inserted USB drive (since it is being run from a USB drive), and expects installed folders for products that are meant to be autorun. When wanting the USB drive to act like an installation disc, you need to force the Mode setting so SETUP.exe operates in the installation mode.
| | | |
| --- | --- | --- |
| Category: Installing | Type: Problem/Resolution | Product: General Issue |
---
Notes:
Depending on product, release version, OS version, and specific technical issue, some tech items are very specific, and some may span to other products/versions
Downloadable files can also be accessed by anonymous FTP at ftp://downloads.imgpresents.com
Older files are moved into a separate archive location - see notes/details/new location in *.archived.txt text file
---
---