IMG KnowledgeBase & Frequently Asked Questions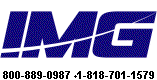 ---
Search FAQ's


Searching for ID: IU2007120565
IU2007120565
How do I get Build-A-Board run-time My-T-Soft 2.10 (MYTSOFT.EXE 2.10) for XP working in Windows Vista?
When running the 95-XP run-time in Vista, you will get an "Improper Windows Version" message. You can enable the built-in compatibility mode for the software. For MYTSOFT.EXE, MACROBAT.EXE, LICENSE.EXE you can right-click, select properties, select the Compatibility tab and enable the compatibility mode for operation as Windows XP SP2. As an alternate workaround, you can download and overwrite the existing IMGVERS.DLL with this updated IMGVERS.DLL for Vista. (MD5: 4B235A355DAAF9E204F626EDB27175A9) Please note that this simply reports that Vista is the same as 2000/XP - this allows the software to run without the message, but no other accommodations for Vista (e.g. User Account Control/enhanced security/software manifests, etc.) occur.
| | | | |
| --- | --- | --- | --- |
| Category: Using | Type: Information | Product: Build-A-Board | Version: 2.10 |
---
Notes:
Depending on product, release version, OS version, and specific technical issue, some tech items are very specific, and some may span to other products/versions
Downloadable files can also be accessed by anonymous FTP at ftp://downloads.imgpresents.com
Older files are moved into a separate archive location - see notes/details/new location in *.archived.txt text file
---
---













As seen in ...