IMG KnowledgeBase & Frequently Asked Questions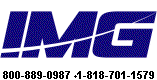 ---
Search FAQ's


Searching for ID: IL1110120653
IL1110120653
For any MTS210?????? License Keys issued after July 19, 2010, you must update/use new License File (LICENSE.LIC)
To resolve the license issue (See Knowledge Base Item IL1110120646), a new license file has been created.

You can download the new license file at: LICMTS210.ZIP

The zip file contains an updated LICENSE.LIC file - these are the MD5 checks for these files:
21CBBCC7A58F684FFF32103996805489 *licmts210.zip
C05E45F9823C5C568CE4F13EA829B75E *license.lic


To update the My-T-Soft 2.10 run-time files, simply replace the existing LICENSE.LIC in the folder with MYTSOFT.EXE and LICENSE.EXE, run LICENSE.EXE, and enter your new license key.
IMPORTANT - this is ONLY for new license keys issued since July 2010 - for older keys, refer to KnowledgeBase Item IL1110120646 (link above)

To update Build-A-Board (both 2.10/2.20), replace the LICENSE LIC in the \Program Files\Build-A-Board\BIN\MSWIN folder with the new LICENSE.LIC file in licmts210.zip. Once done, rebuild any targets for Windows ANSI 2.10, and the license file will be carried through the process - once you deploy, the new license key/serial # will work.
| | | | |
| --- | --- | --- | --- |
| Category: Licensing | Type: Information | Product: My-T-Soft | Version: 2.10 |
---
Notes:
Depending on product, release version, OS version, and specific technical issue, some tech items are very specific, and some may span to other products/versions
Downloadable files can also be accessed by anonymous FTP at ftp://downloads.imgpresents.com
Older files are moved into a separate archive location - see notes/details/new location in *.archived.txt text file
---
---