My-T-Touch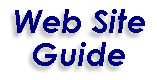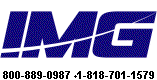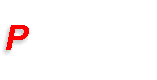 Innovation Management Group, Inc.
IMG Presents' (http://www.imgpresents.com) web site underwent a major update in September 1999! Review our Product and Web Site Guide for complete details.
IMG's My-T-Soft, My-T-Touch, My-T-Pen, & My-T-Mouse OnScreen Keyboards and On-Screen Utilities are used througout the world by manufacturers, publishers, and distributors; in educational and governmental institutions; in airplanes, helicopters, submarines, police cars, and fire engines; by individuals with special needs; in kiosks, retail stores, and restaurants; in the insurance, financial, and transportation industries; by doctors, dentists, and suppliers in the medical industries; by pen, touch, automation, and corporate developers; system integrators; by graphic artists, designers, and architects; and countless others who use My-T-Soft technology in productive ways.
IMG is dedicated to innovative ideas and turning those ideas into real-world solutions that provide value, increase productivity, and enhance technology.
---
Send IMG a note via e-mail...
---













As seen in ...