IMG KnowledgeBase & Frequently Asked Questions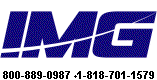 ---
Search FAQ's


Searching for ID: QU2615120817
QU2615120817
Running on Windows XP (or Windows 2000), I don't see any graphics (just blank black spaces) - What do I need to do to run My-T-Soft Basic?
Depending on installed software, you may need the Microsoft C Runtime files used by the GDIKIT.DLL/system GDIPlus.DLL. For details, refer to Build-A-Board help about Images
To install the Microsoft C Runtime files, download the zip file ms_runtime_libs_2000xp.zip 580K (MD5: 258CBD61F2E32D2AA81D33E9523F5D3B)
Copy or Move this file to \Program Files\My-T-Soft Basic
Unzip or right-click | Extract All and be sure to extract files into \Program Files\My-T-Soft Basic

The gdikit.dll is an interface from My-T-Soft Basic to system graphics support provided by GDIPlus.dll which will be on Windows XP (For Windows 2000, it may need to be installed - see Microsoft Knowledgebase KB975337). The GDIKIT.DLL may need run-time support if not already available on the system - these Microsoft run-time file provide that support if not already part of your Windows 2000/XP system.
| | | | |
| --- | --- | --- | --- |
| Category: Using | Type: Question/Answer | Product: My-T-Soft Basic | Version: 2.30 |
---
Notes:
Depending on product, release version, OS version, and specific technical issue, some tech items are very specific, and some may span to other products/versions
Downloadable files can also be accessed by anonymous FTP at ftp://downloads.imgpresents.com
Older files are moved into a separate archive location - see notes/details/new location in *.archived.txt text file
---
---