IMG KnowledgeBase & Frequently Asked Questions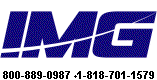 ---
Search FAQ's


Searching for ID: QU1806120469
QU1806120469
After a quick look at your products I am very impressed. I am an MS Access developer and want to run a powerful keyboard such as yours on a tablet pc. I need a macro to copy a word such as TEST and paste: Me![TEST]
I cannot get this to work as your macro parser seems to remove extra leading [ symbols. Please advise if this is possible.
The workaround for this is to emulate the virtual key for the [ key. This is VK_OEM_4 on the US layout. The following macro performs what you are looking for.

[Ctrl-Down]x[Ctrl-Up]Me!%%v219[Ctrl-Down]v[Ctrl-Up]]

The reason this occurs, as you surmised, is the parsing code itself. Essentially the open bracket starts a reserved word, and there is no allowance for an open bracket, THEN a reserved word. The workaround above is required to work as you desire.
| | | | |
| --- | --- | --- | --- |
| Category: Using | Type: Question/Answer | Product: My-T-Pen | Version: 1.77 |
---
Notes:
Depending on product, release version, OS version, and specific technical issue, some tech items are very specific, and some may span to other products/versions
Downloadable files can also be accessed by anonymous FTP at ftp://downloads.imgpresents.com
Older files are moved into a separate archive location - see notes/details/new location in *.archived.txt text file
---
---