IMG KnowledgeBase & Frequently Asked Questions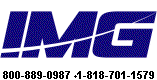 ---
Search FAQ's


Searching for ID: QU1115120805
QU1115120805
How can I record a Keystroke Macro from within my target application for use within a Macro Panel (or Build-A-Board Key Action)?
Note: The Build-A-Board 2.20 Release 5 (January 2018) includes the KeyRecord utility, and that is now the location to obtain updates to this utility (i.e. Build-A-Board download).

Download KeyRecord.ZIP (Available 2/11/2015) - This file contains the KeyRecord Executable

Download KeyRecord.ZIP (359K) (MD5: 421157727F2E2CDDEAAB63CB5CA78BDD), Unzip into existing installation folder or on its own (but a \Program Files location recommended).

Notes:
This contains KeyRecord.exe and its support DLL (KRLIB.DLL), along with a KeyRecord.requireAdministrator.exe (that requires Administrator level privileges).
Uses selectable toggle key (Scroll Lock or Pause key) to start/stop macro recording
Macros recorded with correct command keys & macro syntax so they can be pasted directly into macro panels or Build-A-Board Key Actions
Once recording stopped, Macro is pasted onto clipboard as text - be sure to save off before recording another macro
Because of User Interface Privilege Isolation (UIPI), keyboard input based on user privilege level running a particular application - if necessary, use Administrator option (or disable User Account Control). In general, for logged on user, launching a standard application will work as expected. With User Account Control in use and an elevated process (i.e. system notifies/asks for privilege elevation), keystrokes may not be recorded if KeyRecord is run under different privilege level.
| | | | |
| --- | --- | --- | --- |
| Category: Using | Type: Question/Answer | Product: My-T-Soft | Version: 1.78 1.79 1.80 |
---
Notes:
Depending on product, release version, OS version, and specific technical issue, some tech items are very specific, and some may span to other products/versions
Downloadable files can also be accessed by anonymous FTP at ftp://downloads.imgpresents.com
Older files are moved into a separate archive location - see notes/details/new location in *.archived.txt text file
---
---