IMG KnowledgeBase & Frequently Asked Questions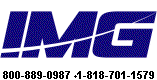 ---
Search FAQ's


Searching for ID: PD2013120714
PD2013120714
Need to find KBF files, Version details, License Info, location, etc.
Download and run the IMG KBF Manager. This utility will check your system for installed versions of IMG software, and show you all KBFs on the system. This is primarily meant for Developers.

Download IMG KBF Manager img_kbf_manager.exe 12/26/2013 (64KB) (MD5: 9AA9C13548362A7431716FC2250C2F1A)

Basic Operation


Download and note location (or save to Desktop)
Run img_kbf_manager.exe (Administrator required)
You can review individual file details, and also apply version and license filters
Double click on a KBF to launch MYTSOFT.exe (if available for KBF)

Notes:
This is currently a developer utility. The main purpose is to locate and find version and license details about files on a development system. This focuses on My-T-Soft and Build-A-Board locations, and assumes software is installed correctly. Registry entries used to determine search locations. Desktop locations (current user/Public) are also searched.
| | | |
| --- | --- | --- |
| Category: Integrating(Developing) | Type: Problem/Resolution | Product: Build-A-Board |
---
Notes:
Depending on product, release version, OS version, and specific technical issue, some tech items are very specific, and some may span to other products/versions
Downloadable files can also be accessed by anonymous FTP at ftp://downloads.imgpresents.com
Older files are moved into a separate archive location - see notes/details/new location in *.archived.txt text file
---
---