IMG's Blog - Recorded Keystrokes
My-T-Soft® updates rolled into GE Digital iFIX 6.1
written November 28, 2022 by Tracy Chang
Category: PR Tags: My-T-Soft 1.90 Release 5; iFIX #101

Click to view as Press Release


My-T-Soft® has been part of the iFIX release since 2002, providing a powerful user interface tool for operators and administrators. Custom layouts, macro capabilities, and the wealth of features added over the decades cannot be matched by any other on-screen keyboard solution. With support for Windows Server, developer tools for integration available with the IMG Developer's Kit, easy customization with Build-A-Board, and customer requested features and capabilities, My-T-Soft provides a competitive advantage for the full featured SCADA/HMI solution provided by GE Digital.
Improve productivity and process control with industrial-strength SCADA and High Performance HMI - for more information see GE Digital iFIX
To review, work with, or check out the My-T-Soft 1.90 release, you can download it here
About Innovation Management Group
Since 1995, Innovation Management Group has been the primary supplier of onscreen keyboard user interfaces and designer utilities to major corporations, manufacturers, integrators, and users worldwide. IMG's products run 24 hours a day, 7 days a week, on some of the most secure, advanced, and critical systems in the world.
The My-T-Soft® Family along with IMG's Build-A-Board Keyboard Designer offers a consistent cross-platform onscreen user interface that is fully customizable and programmable for various hardware / software platforms. It allows customers to control user input in any field or any application and maintain a higher level of security than with a traditional physical keyboard or membrane panel. The My-T-Soft product family is ideal for use in environments such as automation, field service, food and beverage, instrumentation, in-vehicle, kiosk, laboratory, logistic, medical, military, mobile, pharmaceutical, ruggedized, utility, warehousing, whiteboard, or other extremely clean, dirty, or hazardous interactive user environment.
View Current
View Company News
View Technical
View All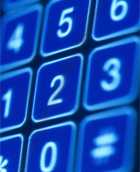 Major National Trucking Company uses My-T-Soft® on thousands of tablets
July 28, 2022
Tracy Chang
Category: PR
Tags: My-T-Soft; Build-A-Board;


25+ Years of Innovations in On-Screen Keyboard Interface, How IMG Ensures Security and Productivity Across Industries
January 19, 2023
Tracy Chang
Category: PR
Tags: My-T-Soft; Build-A-Board; Security; Productivity;


Major National Retailer uses My-T-Soft® to bridge user interface from Windows to Linux
December 28, 2022
Tracy Chang
Category: PR
Tags: My-T-Soft; Build-A-Board; Linux;


My-T-Soft® updates rolled into GE Digital iFIX 6.1
November 28, 2022
Tracy Chang
Category: PR
Tags: My-T-Soft 1.90 Release 5; iFIX


Build-A-Board 2.20 Release 7 & My-T-Soft Basic 2.20 Release 12
August 26, 2022
Kermit Komm
Category: Development
Tags: My-T-Soft; My-T-Soft Basic; Build-A-Board


My-T-Soft for Linux 2.20 Release 16 now available!
August 10, 2022
Kermit Komm
Category: Development
Tags: My-T-Soft; Linux;


IMG is pleased to announce that My-T-Soft® 1.90 Release 5 is now available
May 31, 2022
Kermit Komm
Category: PR
Tags: My-T-Soft 1.90 Release 5


The Magnifier support - software vs. hardware
January 10, 2022
Alex S.
Category: Development
Tags: The Magnifier; Support; Video


My-T-Soft for Android 10 - 2.20.208 Release
May 26, 2021
Kermit Komm
Category: Development
Tags: My-T-Soft; Android; Build-A-Board


My-T-Soft for Android 2.20.102 Release
November 5, 2020
Kermit Komm
Category: Development
Tags: My-T-Soft; Android; Build-A-Board


Windows Update affects Joystick-To-Mouse operation
September 9, 2020
Kermit Komm
Category: Development
Tags: Joystick-To-Mouse; Windows 10 Updates


My-T-Soft for Linux 2.20 Release 8 now available!
June 15, 2020
Kermit Komm
Category: Development
Tags: My-T-Soft; Linux; Raspberry Pi


25 Years!
May 12, 2020
Kermit Komm
Category: PR
Tags: IMG; Innovation Management Group, Inc.; Anniversary; Silver


My-T-Soft released for Raspberry Pi
March 20, 2020
Kermit Komm
Category: Development
Tags: My-T-Soft; Linux; Raspberry Pi


Roadrunner Transportation Systems rolls out custom My-T-Soft on hundreds of forklifts
October 25, 2019
Tracy Chang
Category: PR
Tags: Roadrunner Transporation Systems;rrts.com;Emkat;emkat.com;Build-A-Board;My-T-Soft;vehicle-mount;forklift;


VR Systems updates EViD Systems to Windows 10 and My-T-Soft 1.90
October 4, 2019
Tracy Chang
Category: PR
Tags: My-T-Soft; Developer's Kit; Integration;


Innovation Management Group and Aveva re-affirm long-term partnership
August 14, 2019
Tracy Chang
Category: PR
Tags: My-T-Soft; Build-A-Board; IMG Partnerships; Aveva


The My-T-Soft Build-A-Board How To Video Series
June 7, 2019
Tracy Chang
Category:
Tags: My-T-Soft; Build-A-Board; How To Videos;


Lubrizol tests custom keyboard, then expands licenses with orders from Insight
March 25, 2019
Tracy Chang
Category: PR
Tags: Lubrizol; Insight; Build-A-Board.com licensing; My-T-Soft; Build-A-Board;


Porto Itapoa in Brazil purchases Build-A-Board Platform License
March 19, 2019
Tracy Chang
Category: PR
Tags: Porto Itapoa Brazil; IMG Platform License; My-T-Soft; Build-A-Board;


Rolf C. Hagen, Inc. moves to Build-A-Board Platform License
January 24, 2019
Tracy Chang
Category: PR
Tags: Rolf C. Hagen, Inc.; IMG Platform License; My-T-Soft; Build-A-Board;


Sargento Foods Inc. moves to Build-A-Board Platform License
November 30, 2018
Tracy Chang
Category: PR
Tags: Sargento Foods Inc.; IMG Platform License; My-T-Soft; Build-A-Board;


Updates to Build-A-Board.com Accounts for better managing boards, licenses, and devices
November 15, 2018
Kermit Komm
Category: Development
Tags: My-T-Soft; Build-A-Board; Build-A-Board.com


Build-A-Board 2.20 Release 6 & My-T-Soft for Android 2.20.30
September 18, 2018
Kermit Komm
Category: Development
Tags: My-T-Soft; Android; Build-A-Board


VisionID deploys My-T-Soft for Android
August 28, 2018
Tracy Chang
Category: PR
Tags: My-T-Soft; Android; Build-A-Board


My-T-Soft for Android 2.20.18 Release
July 31, 2018
Kermit Komm
Category: Development
Tags: My-T-Soft; Android; Build-A-Board


Domtar Corporation enters into IMG Technology License Agreement
March 21, 2018
Tracy Chang
Category: PR
Tags: Domtar Corporation; IMG Technology License; My-T-Soft


Build-A-Board 2.20 Release 5 is now available!
January 23, 2018
Kermit Komm
Category: Development
Tags: Build-A-Board; My-T-Soft;


My-T-Soft for Android
October 12, 2017
Kermit Komm
Category: Development
Tags: My-T-Soft; Android; Build-A-Board


The New IMG Logo!
June 6, 2017
Tracy Chang
Category: PR
Tags: new IMG Logo; marketing


My-T-Soft® for Linux 2.20 Release 5 now available
May 10, 2017
Kermit Komm
Category: Development
Tags: My-T-Soft; Build-A-Board; Linux; 32-bit; 64-bit;


Joystick-To-Mouse 2.80 Release 5 now available to address Windows updates
January 24, 2017
Kermit Komm
Category: Development
Tags: Joystick-To-Mouse; Text Scaling;


Hormel Foods Corporation renews Annual Maintenance for Enterprise License
November 15, 2016
Tracy Chang
Category: PR
Tags: Enterprise License; My-T-Soft


Understanding the KeyBoard File (.KBF file)
August 23, 2016
Kermit Komm
Category: Development
Tags: My-T-Soft; Keyboard File; Keyboard Data; Technical detail


IMG is pleased to announce that My-T-Soft® 1.90 is now available
May 26, 2016
Kermit Komm
Category: Development
Tags: My-T-Soft 1.90 Release


Understanding the differences between the IMG Personal License (Basic/Standard) and the IMG Professional License
May 25, 2016
Kermit Komm
Category: Development
Tags: IMG Personal License, IMG Professional License, Licensing


Keeping your Annual fees paid is a great idea (& can make employees happy)
May 25, 2016
Tracy Chang
Category: PR
Tags: Annual Maintenance; Annual Distribution; My-T-Soft


Hemlock Semiconductor purchases My-T-Soft site license for Windows 7
April 20, 2016
Tracy Chang
Category: PR
Tags: Site license; My-T-Soft


XPlore Technologies purchases My-T-Soft 1.90 license
April 18, 2016
Tracy Chang
Category: PR
Tags: My-T-Soft


Police Scotland upgrades to My-T-Soft 1.80
March 30, 2016
Tracy Chang
Category: PR
Tags: Upgrade; My-T-Soft


Cooper Tire & Rubber Company enters into IMG Technology License Agreement
January 18, 2016
Tracy Chang
Category: PR
Tags: Cooper Tire; IMG Technology License; My-T-Soft


JLT Mobile enters OEM Distribution agreement with IMG for My-T-Soft & access to custom layouts
September 1, 2015
Tracy Chang
Category: PR
Tags: OEM Distribution License; My-T-Soft


Global leader enters OEM Distribution Agreement with IMG for My-T-Soft 1.90
August 1, 2015
Tracy Chang
Category: PR
Tags: OEM Distribution License; My-T-Soft


Understanding User Interface Privilege Isolation (UIPI) with My-T-Soft
March 31, 2015
Kermit Komm
Category: Development
Tags: My-T-Soft, User Interface, UIPI, Privilege, Security


Reservoir Environmental standarizes on IMG's My-T-Touch Touchscreen User Interface
March 12, 2015
Jerry Hussong
Category: PR
Tags: Reservoir Environmental, My-T-Touch Site License


QBS Software Ltd, U.K., adds IMG's My-T-Soft family to its product line
February 15, 2015
Jerry Hussong
Category: PR
Tags: QBS Software Ltd, My-T-Touch


Key Recorder records and formats keystroke macros
February 11, 2015
Kermit Komm
Category: Development
Tags: My-T-Soft, Build-A-Board, Utility, macros, recorder


Anadarko Petroleum licenses My-T-Touch for their process control Industrial PCs
January 5, 2015
Jerry Hussong
Category: PR
Tags: Anadarko Petroleum, My-T-Touch


Mobis North America purchases My-T-Touch Enterprise License for use in factory Industrial PCs
December 10, 2014
Jerry Hussong
Category: PR
Tags: Mobis North America, My-T-Touch


Group Limagrain, France purchases Enterprise License for My-T-Soft custom keypad user interface
December 5, 2014
Jerry Hussong
Category: PR
Tags: Group LimaGrain, My-T-Soft, Build-A-Board


THAAD Missile Systems delivers new systems integrating IMG's My-T-Soft Linux User Interface
December 5, 2014
Jerry Hussong
Category: PR
Tags: THAAD Missile, Lockheed Martin, My-T-Soft


My-T-Soft Basic 2.30 is now available!
November 6, 2014
Kermit Komm
Category: Development
Tags: My-T-Soft Basic;Build-A-Board;Board Browser


National Beverage chooses IMG's My-T-Soft Build-A-Board User Interface for new mobile tablets
September 1, 2014
Jerry Hussong
Category: PR
Tags: National Beverage, My-T-Soft, Build-A-Board, Motion Computing


Sargento Cheese upgrades to My-T-Soft TS User Interface for Windows Terminal Servers
August 21, 2014
Jerry Hussong
Category: PR
Tags: Sargento Cheese, My-T-Soft TS Terminal Services


US Navy chooses IMG's My-T-Soft user interface for next generation Ship Control Systems
August 1, 2014
Jerry Hussong
Category: PR
Tags: US Navy, My-T-Soft


Goodwill of Arizona continues its rollout of IMG's My-T-Soft user interface in its thrift stores
July 1, 2014
Jerry Hussong
Category: PR
Tags: Goodwill of Arizona, My-T-Soft


Caps Lock - who decides?
June 6, 2014
Kermit Komm
Category: Development
Tags: Caps Lock; My-T-Soft; IgnoreSystemCapsLock


Berings Bridal Registry stores integrate My-T-SoftCE user interface on mobile store scanner systems
June 1, 2014
Jerry Hussong
Category: PR
Tags: Berings, My-T-Soft, Build-A-Board


Fresh Direct expands its My-T-Soft investment for new Windows 7 systems
February 26, 2014
Jerry Hussong
Category: PR
Tags: Fresh Direct, My-T-Soft, Windows 7


IMG announces new Individual Personal License option
February 21, 2014
Jerry Hussong
Category: PR
Tags: IMG's Individual Personal License


System Design Considerations: The on-screen keyboard - User Control, Application Control, or System Control
January 9, 2014
Kermit Komm
Category: Development
Tags: system design; on-screen keyboard; user; application


Alcon Labs adds My-T-Soft Onscreen Keyboard utilities to its Ireland facilities
October 15, 2013
Jerry Hussong
Category: PR
Tags: Alcon Labs, My-T-Soft


Southwire enhances its Terminal Server user interface with My-T-Soft
September 15, 2013
Jerry Hussong
Category: PR
Tags: Southwire Company, My-T-Soft Terminal Server


THAAD Missile Systems integrates My-T-Soft Build-A-Board User Interface
September 1, 2013
Jerry Hussong
Category: PR
Tags: THAAD Missile, Lockheed Martin, My-T-Soft


H.J. Heinz rolls out multi-plant My-T-Soft Enterprise License
July 15, 2013
J Hussong
Category: PR
Tags: H.J. Heinz, My-T-Soft


Solutions By Design to use IMG's My-T-Soft Build-A-Board System in Kiosk Projects
June 1, 2013
J Hussong
Category: PR
Tags: Solutions By Design, Kiosks, My-T-Soft Build-A-Board


Pfizer Pharmaceutical installs My-T-Soft software in Puerto Rico facility
May 15, 2013
J Hussong
Category: PR
Tags: Pfizer, My-T-Soft


The 1.79/1.80 Releases
April 30, 2013
Kermit Komm
Category: Development
Tags: My-T-Soft, 1.79, 1.80, Windows 8, Windows Server 2012


Robert Mann Packaging standardizes on IMG's My-T-Soft on screen keyboard user interface
March 25, 2013
Jerry Hussong
Category: PR
Tags: Robert Mann Packaging, My-T-Soft


Health and Social Care of Northern Ireland standardizes on IMG's My-T-Soft on screen keyboard user interface
March 25, 2013
Jerry Hussong
Category: PR
Tags: My-T-Soft, Health and Social Care of Northern Ireland


Mead Johson Nutritionals choose's IMG's My-T-Soft on screen keyboard user interface
March 20, 2013
Jerry Hussong
Category: PR
Tags: My-T-Soft, Mead Johnson Nutritionals


Domtar Paper standardizes on IMG's My-T-Soft on screen keyboard user interface
February 25, 2013
Jerry Hussong
Category: PR
Tags: Domtar Paper, My-T-Soft


Northport Health Services standardizes on IMG's My-T-Soft Terminal Server onscreen keyboard user interfaces
January 29, 2013
Jerry Hussong
Category: PR
Tags: Northport Health Services, My-T-Soft


Target Stores standardize on IMG's My-T-Soft Build-A-Board on screen keyboard user interface system
January 24, 2013
Jerry Hussong
Category: PR
Tags: Target Stores, My-T-Soft, Build-A-Board on screen keyboard user interface


Biery Cheese standardizes on IMG's My-T-Touch onscreen keyboard user interfaces
January 13, 2013
Jerry Hussong
Category: PR
Tags: Biery Cheese, My-T-Touch


Germany's Bundesamt fur Informationsmgmnt standardizes on IMG's My-T-Soft onscreen keyboard user interfaces
September 25, 2012
Jerry Hussong
Category: PR
Tags: Germany Bundesamt fur Informationsmgmnt, My-T-Soft


Belfast Health Services standardizes on IMG's My-T-Soft onscreen keyboard user interfaces
September 19, 2012
Jerry Hussong
Category: PR
Tags: Belfast Royal Hostpital, Belfast Health, My-T-Soft


Augusta Nitrogen div of Potash Corp standardizes on My-T-Soft Terminal Services
August 25, 2012
Jerry Hussong
Category: PR
Tags: Augusta Nitrogen My-T-Soft Terminal Services


York Container standardizes on IMG's My-T-Soft Build-A-Board System
August 15, 2012
Jerry Hussong
Category: PR
Tags: York Container My-T-Soft Build-A-Board


Time display adds new capabilities to Build-A-Board Windows run-time
August 1, 2012
Kermit Komm
Category: Development
Tags: Build-A-Board, Clock display, Time Display, Date Display, Windows run-time


IMG's The Magnifier software available on Amazon.com
July 25, 2012
Jerry Hussong
Category: PR
Tags: The Magnifier, IMG, Amazon


Sterilite Corp standardizes on IMG's My-T-Soft Build-A-Board System
July 15, 2012
Jerry Hussong
Category: PR
Tags: Sterilite My-T-Soft Build-A-Board


Washington United Terminals standardizes on IMG's My-T-Soft® Build-A-Board On screen Keyboard User Interface
April 30, 2012
Jerry Hussong
Category: PR
Tags: WUT, Build-A-Board, My-T-Soft, Ryzex Group, IMG


Waitrose Supermarkets UK Standardize on My-T-Soft Build-A-Board System
April 15, 2012
Jerry Hussong
Category: PR
Tags: Waitrose Supermarkets UK My-T-Soft Build-A-Board


Hormel licenses IMG's My-T-Soft® On screen Keyboard User Interface
April 9, 2012
Jerry Hussong
Category: PR
Tags: Hormel, Roper Mobile, My-T-Soft, on screen keyboard


Monsanto Seed Standardizes on My-T-Touch Onscreen User Interface
February 1, 2012
Jerry Hussong
Category: PR
Tags: Monsanto Seed, My-T-Touch


Clever Devices to integrate IMG's My-T-Soft®Build-A-Board onscreen keyboards into Busware
January 24, 2012
Jerry Hussong
Category: PR
Tags: Clever Devices, Busware, Build-A-Board, My-T-Soft


German Bundeswehr standardizes on IMG's My-T-Soft Onscreen Keyboard Utilites
January 1, 2012
Jerry Hussong
Category: PR
Tags: Bundeswehr, My-T-Soft, onscreen keyboard


Developer's kit utilities for Build-A-Board Linux Targets
January 23, 2012
Kermit Komm
Category: Development
Tags: Linux, Build-A-Board, My-T-Soft Developer's Kit, tools, utilities


Browser based app with side layouts and bottom based keyboard
November 18, 2011
Kermit Komm
Category: Development
Tags: AppBar, MTSAppBar, Dock, MTSDock


Rugged Tablet Mfr. adds IMG's low vision The Magnifier to its offerings
October 18, 2011
Jerry Hussong
Category: PR
Tags: The Magnifier, IMG, Motion Computing, Rugged Tablet


XP Embedded - a componentized operating system
September 23, 2011
Kermit Komm
Category: Development
Tags: Build-A-Board, Macrobat, XP Embedded


Chesapeake Public Schools standardize on IMG's The Magnifier
September 23, 2011
J Hussong
Category: PR
Tags: Chesapeake Public Schools, The Magnifier, IMG


H.J. Heinz continues roll-out of IMG's My-T-Soft on-screen keyboard utilities
September 15, 2011
Jerry Hussong
Category: PR
Tags: H.J. Heinz, My-T-Soft, on-screen keyboard


Enabling tools... Real world story of IMG's technology
September 9, 2011
Kermit Komm
Category: Development
Tags: OnScreen, WordComplete, CrossScanner, Assistive Technology


My-T-Soft® 1.79 to incorporate new Touch Panel
August 17, 2011
Kermit Komm
Category: Development
Tags: multitouch, gestures, flicks, touch panel


CSX licenses IMG's My-T-Soft® On screen Keyboard Utilities company wide
June 10, 2011
Jerry Hussong
Category: PR
Tags: CSX, My-T-Soft, on screen keyboard, virtual keyboard


British Columbia Ambulance Services standardizes on IMG's My-T-Soft® Build-A-Board On screen Keyboard User Interface
June 3, 2011
Jerry Hussong
Category: PR
Tags: BC Ambulance, on screen keyboard, virtual keyboard


The Magnifier - The First Truly Affordable Full Screen Computer Software Magnifier
January 6, 2011
Jerry Hussong
Category: PR
Tags: The Magnifier, Screen Magnifier, Computer Magnifier


ELO Touchsystems renews IMG's My-T-Touch® On screen Keyboard Utilities for All-In-One PC
January 1, 2011
Jerry Hussong
Category: PR
Tags: ELO Touchsystems, My-T-Touch, onscreen keyboard, on screen keyboard, all-in-one pc


SDK Developers Kit Update
December 15, 2010
Kermit Komm
Category: Development
Tags: My-T-Soft, Build-A-Board, SDK, onscreen keyboard, virtual keyboard