Download Build-A-Board Onscreen Keyboard Designer Utilities
Build-A-Board Frequently Asked Questions
Build-A-Board Technical Support
View Build-A-Board Literature
View Order Pad
---
Return to IMG Products
IMG's Commercial Products
Return to IMG Home Page
My-T-Soft is the premium onscreen keyboard utility for any computing platform. Clients can use the included templates or create their own custom layouts from within Build-A-Board and drop them into a Mac OS X based product to provide the on-screen keyboards and utilities that have been available previously only on Windows platforms.

The ultimate goal for Build-A-Board and IMG's My-T-Soft family of On-screen Keyboard Utilities is to provide a complete cross-platform, interactive user interface so that clients can develop their user interface at the lowest level of the operating system and deliver it across multiple platforms while maintaining visual and functional consistency.

IMGs Build-A-Board Keyboard Designer Tool provides a comprehensive environment for creating, modifying, and managing onscreen keyboards, buttons, and panels for the user interface, which can be used in the My-T-Soft family of products (My-T-Pen, My-T-Touch, My-T-Soft, My-T-Soft Terminal Services, and OnScreen with Word Completion) or it can generate it's own "lite" run-time targets for Windows, Windows CE / .NET / Mobile, Linux, Mac OS X, or UNIX.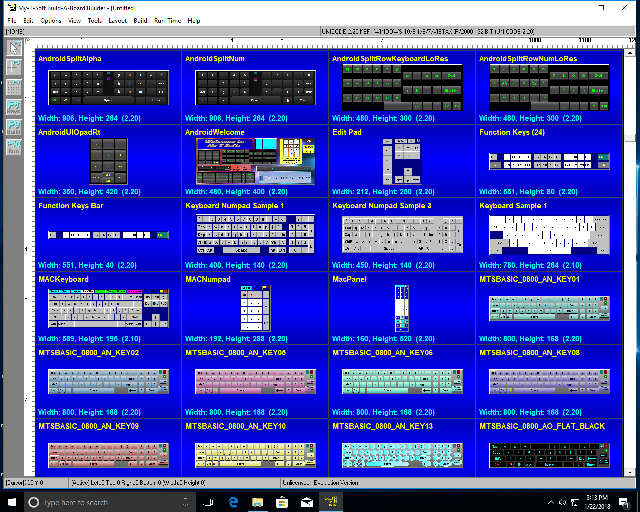 With Build-A-Board & My-T-Soft you can...
Create any keypad, keyboard, or membrane layout
Replace old legacy membrane panels with virtual onscreen replicas
Select Colors of Text, Keys, and Panels
Use High Resolution 3D keys
Select Fonts
Build & Test within the Builder Environment locally (does not require Target system)
Cut/Copy/Paste Keys
Drag & Drop keys for quick & easy layouts
Align keys - Top/Left/Bottom/Right/Horizontal Center/Vertical Center
Evenly Space Keys
Size Keys to match Width/Height/Both Width & Height
Center Key or Keys
Create keystrokes along with full-featured macros in Key Action
Built-in Commands: Close, Minimize, Save Position
Open different layouts from user-accessible keys or manage programmatically
Play MIDI files
Play Sounds (Wave files)
Run External programs, Execute Shortcuts, Use File Associations to launch host application
Save and Manage projects
Some Sample Layouts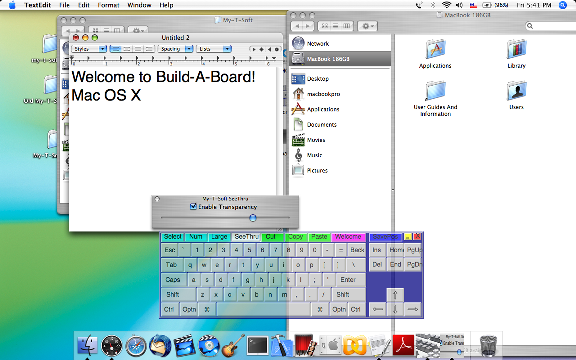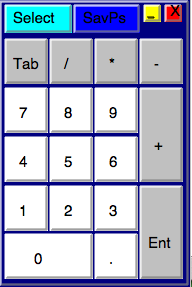 An Ideal Complement to Pen, Rugged, Tablet PC & Touchscreen based Systems!
Developer friendly
Developer's Kit Available
---
My-T-Soft for Mac OS X (Evaluation)
Download My-T-Soft (32-bit Intel) my-t-soft_mac_osx.dmg for Mac OS X (456K) MD5: F684F6C0B1C5658379F57A1D5B06ED5D
Download my-t-soft_mac_osx.dmg, then double-click to load the Disk image
Drag the My-T-Soft folder to the Applications shortcut
Open the Applications folder to run
Open the My-T-Soft folder
Run My-T-Soft
Additional info is in Read Me First
---
My-T-Soft for Mac OS X is part of Build-A-Board 2.20
Mac OS X is a supported platform as part of the Build-A-Board Platform licensing.
Contact IMG for separate run-time licenses and other options.
Mac OS X 10.4 & higher (Intel)
Run-Time support for Mac OS X
Catalog #: 12401
This is a Evaluation run-time version. Build-A-Board License required for Mac OS X platform license.
Contact IMG for OEM inquiries, volume discounts, and run-time license information.