IMG KnowledgeBase & Frequently Asked Questions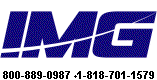 ---
Search FAQ's


PC1505120404
(Windows XP) Enabling Remote Desktop reports problem with IMGGINA2.DLL
Use updated version of DLL (originally for Windows Server 2003)

DIRECTIONS:
1) Go into the Logon Utilities | Setup/Configure Logon Utilities and Disable Logon Utilities
2) You will need to reboot the system (this will revert to default MSGINA.DLL) - you may need a physical keyboard to logon!
3) Using Windows Explorer, find the installation folder, e.g. \WINDOWS\MYTSOFT (or \WINDOWS\MYTPEN, \WINDOWS\MYTTOUCH)
4) In this installation folder, find IMGGINA2.DLL
5) Rename IMGGINA2.DLL to IMGGINA2.XP
6) Find IMGGINA2.003
7) Rename IMGGINA2.003 to IMGGINA2.DLL
8) Go back into the Logon Utilities | Setup/Configure Logon Utilities and Re-enable the Logon Utilities
9) When you reboot, you will be back to where you started, and can now Enable the Remote Desktop feature
IMPORTANT NOTES:
The default IMGGINA2.DLL uses WinLogon Extensions 3, and supports NT/2000/XP.
The file tagged as IMGGINA2.003 for Windows Server 2003 uses WinLogon Extensions 4
You may need to be on Service Pack 1 for XP to use this


Original ID: PC205339
| | | | |
| --- | --- | --- | --- |
| Category: Common | Type: Problem/Resolution | Product: Logon Module | Version: 1.77 |
---
PC1505120405
(Windows 2000/XP) User Shell differences, script problems, issues with IMGLOGON.DLL, need access to other logon capabilities
Download Patch for My-T-Pen, My-T-Soft, or My-T-Touch

Download PATCH176.EXE file (220K) (MD5: A4D7738A414F1A4C577CEEEB90375A33)
Alternate Download PATCH176.ZIP file (156K) MD5: 563F57D43799741369CA89AA12372C81)
IMPORTANT NOTES:
The Ctrl-Alt-Del option (Control Panel | Users and Passwords | Advanced | Require users to press Ctrl-Alt-Delete before logging on must be checked On to enable the My-T-Soft 2 keyboard display at logon.
When the My-T-Soft 2 logon is enabled, the Un-install feature will not sense this. You must manually disable the logon utilities before attempting an un-install. This will be resolved in the 1.77 release.
We have a report that the Patch Installation program (NOT the patch itself) has a problem when run in a portrait orientation. Please run PATCH176.EXE in the Landscape (standard monitor) layout. This also will affect the Logon Utilities setup program, and the Developer's Kit installation program. This will be resolved in the 1.77 release.
INSTALLATION / SETUP NOTES:
Use Windows Explorer to copy the file from the download location to the Installation folder, and after copy, execute the file from the Installation folder (e.g. \WINNT\MYTSOFT\PATCH176.EXE)
The file MUST be run from within the Installation folder!
This update is for version 1.75 of My-T-Pen, My-T-Touch, My-T-Soft (The update can be applied to versions 1.70/1.73, but these older versions have not been tested - if you do apply this patch, please report any issues to IMG technical support)
A valid license is required for continued operation
The layout position at logon is for a 640 x 480 screen - the keyboard may be moved as desired
The layout is modifiable with IMG's Build-A-Board, or can use a KBF from later versions of the Logon Utilities
The ZIP file contains (which updates or adds the following files)

LOGON/KEYBOARD.KBF
LOGON/KEYBRD01.KMF
LOGON/MAC00000.KMF
LOGON/MACROBAT.EXE
BABDLL.DLL
CTALTDEL.EXE
IMGGINA2.DLL
IMGLOGON.EXE
MTS2.EXE
MTSLIB.DLL
STOCK.DLL


Original ID: PC205340
| | | | |
| --- | --- | --- | --- |
| Category: Common | Type: Problem/Resolution | Product: Logon Module | Version: 1.75 |
---
PC1505120406
(Windows 2000/XP) Home Drive entered in User Properties not available after logon
This is caused by updates in Windows 2000 that are not backwards compatible to NT. Suggested workaround is to use NET USE command in logon script (e.g. if Home drive is H:, use NET USE H: \\WIN2KDOMAIN\USERS\[Current User])
Alternative: Use the Patch176.

Original ID: PC205341
| | | | |
| --- | --- | --- | --- |
| Category: Common | Type: Problem/Resolution | Product: Logon Module | Version: 1.75 |
---
PC1505120407
Need 1.75 version release capabilities (Windows 2000/XP Logon Scripts do not execute) for pre 1.75 versions
Replace IMGLOGON.DLL with 1.75 version. This is a security issue with Windows 2000 servers for the Win32 API call NetUserGetInfo. Prior to 1.75, this is called in the security context of the local machine, rather than the authenticated user. Most likely seen on native Windows 2000 servers as domain controllers with user logging onto the domain (rather than local machine).

Download IMGLOGON.DLL 1.75 Release (5/17/2002) (400K) (MD5: 64DFA38AD844A153C437E3A20117B1CF), and replace prior to 1.75 file.
Download IMGLOGON.EXE 1.75 Release (5/17/2002) (100K) (MD5: 0E980D25B5BB78DECA9CCCB010C73469), and replace prior to 1.75 file.
Notes:
You must be Administrator
Use Logon Utilities to disable Keyboard logon prior installing new file, restart if required
Rename IMGLOGON.DLL to IMGLOGON.170 (or 1.73 etc.) (default \WINNT\[Product] [MYTSOFT/MYTTOUCH/MYTPEN/ONSCREEN])
Rename IMGLOGON.EXE to IMGLOGON.170 (or 1.73 etc.) (default \WINNT\[Product] [MYTSOFT/MYTTOUCH/MYTPEN/ONSCREEN])
Copy IMGLO175.DLL to Installation folder, rename to IMGLOGON.DLL
Copy IMGLO175.EXE to Installation folder, rename to IMGLOGON.EXE
Use Logon Utilities to enable Keyboard logon.
Use Advanced to select Keyboard Availability - refer to Help (dialog Help button) to identify which mode is required for your particular application.
This update includes all of the updates from 1.71 through 1.74 releases of IMGLOGON.DLL.


Original ID: PC205342
| | | | |
| --- | --- | --- | --- |
| Category: Common | Type: Problem/Resolution | Product: Logon Module | Version: 1.70 |
---
PC1505120408
Touch Logon Button appears prior to touchscreen driver being loaded (e.g. ELO), confusing or annoying users
We have added a modifiable delay prior to showing the first dialog display - Replace the IMGLOGON.DLL & IMGLOGON.EXE files with the downloads below.

Download IMGLOGON.DLL 1.73 (MD5: 1A9C9D6AE6DAA2F41A39525C8A01D73E), and replace 1.70 file.
Download IMGLOGON.EXE 1.73 (MD5: 6A9076A2AF80EB4C6DA936D79B05644F), and replace 1.70 file.
Notes:
This is not a problem with IMG software - This is a user / operational issue with the way some touchscreen drivers integrate within NT/2000/XP (loaded as a service), and the fact that the logon window appears sooner than the touchscreen is available, confusing the operator.
You must be Administrator
Use Logon Utilities to disable Keyboard logon prior installing new file, restart if required
Rename IMGLOGON.DLL to IMGLOGON.170 (default \WINNT\MYTSOFT)
Rename IMGLOGON.EXE to IMGLOGON.170 (default \WINNT\MYTSOFT)
Copy IMGLO173.DLL to Installation folder, rename to IMGLOGON.DLL
Copy IMGLO173.EXE to Installation folder, rename to IMGLOGON.EXE
Use Logon Utilities to enable Keyboard logon.
Set delay in milliseconds (Enter 1000 for 1 sec. delay, 55000 for 55 sec. delay).
Different machines / systems will require different delays.
This update includes all of the updates from 1.72 (see below).


Original ID: PC205343
| | | | |
| --- | --- | --- | --- |
| Category: Common | Type: Problem/Resolution | Product: Logon Module | Version: 1.70 |
---
PC1505120409
(Windows 2000/XP) Non-Administrative User at Logon reverts to Demo Logon and disables IMG Logon Module.
(Windows 2000/XP) Timeout at username / password screen does not re-display "Touch Logon to begin".
The best solution is to replace the IMGLOGON.DLL & IMGLOGON.EXE files with the downloads below. If this is not desirable, see advanced notes below.

Download IMGLOGON.DLL 1.72 (MD5: 8D727EEB6C2E2F872A786D602D7BEEC8), and replace 1.70 file.
Download IMGLOGON.EXE 1.72 (MD5: D9E3E3DE5CB45201659E0CDDA489DE80), and replace 1.70 file.
Notes:
You must be Administrator
Use Logon Utilities to disable Keyboard logon prior installing new file, restart if required
Rename IMGLOGON.DLL to IMGLOGON.170 (default \WINNT\MYTSOFT)
Rename IMGLOGON.EXE to IMGLOGON.170 (default \WINNT\MYTSOFT)
Copy IMGLO172.DLL to Installation folder, rename to IMGLOGON.DLL
Copy IMGLO172.EXE to Installation folder, rename to IMGLOGON.EXE
Use Logon Utilities to enable Keyboard logon.
This update also addresses Input Timeout when Logon Keyboard is displayed, resulting in no visible dialogs until restart.

To resolve license problem without replacing files, user rights in registry must be addressed. (User needs "Set Value" permission in HKEY_LOCAL_MACHINE\Software\Microsoft\Windows NT\Current Version & sub-keys)

Simplest (but probably not desirable!): Make user(s) members of Administrators group.
Assign "Set Value" permissions to registry key for appropriate Users group. (Ideal solution without updating 1.70 software)

1) As Administrator, run REGEDT32
2) In HKEY_LOCAL_MACHINE, drill down to HKLM\Software\Microsoft\Windows NT\Current Version, and highlight this key.
3) Select Security | Permissions
4) Click on Advanced
5) Find and highlight Appropriate group for user (or Add... Group) (Note: Can also be done for each user, but group is recommended)
6) Click on View/Edit...
7) Select under Allow, Set Value, then Click OK
8) Click OK, then click OK to return to REGEDT32


Original ID: PC205344
| | | | |
| --- | --- | --- | --- |
| Category: Common | Type: Problem/Resolution | Product: Logon Module | Version: 1.70 |
---
QG1506120499
How "Secure" are the My-T-Soft Logon Utilities?
The supported logon option for Windows 2000/XP is tagged as "My-T-Soft 2 Keyboard (Windows 2000 and later)" in the "My-T-Soft Logon Utilities" provided by the software. This feature uses an integration to the MSGINA.DLL (or possibly other third party GINAs, if so configured) where the software only monitors specified events (as supported by the Microsoft API for working within the GINA (Graphical Identification aNd Authentication)), so the keyboard can be shown during the logon screens, in the context of the secure WinLogon desktop. In short, this means that there is no security actions taken at all by our software - all that happens is the virtual keyboard is brought up within the GINA/WinLogon desktop, and can be used by the user to generate keystrokes for entering name/domain/password - ALL authentication takes place as it normally would by the underlying Microsoft software. The My-T-Soft software just provides a mechanism to enter text into the required fields in the secure WinLogon desktop.

The Secure Attention Sequence (SAS) is generated via the Microsoft provided API programming interface, so a physical keyboard Control-Alt-Delete keystroke is not required. However, the software does require a physical touchscreen press / mouse click event (assuming there are no other virtual event software capabilities present).

The security of this approach hasn't really been much of concern to those familiar with the technical aspects of what is going on at this level. Microsoft specifically publicly provides the GINA/WinLogon API for smart cards, biometric, and other identification schemes, but ALL authentication is done by the Microsoft software. In no way, shape, or form does this level have access to, or perform any authentication - My-T-Soft's particular implementation just provides a mechanism to enter the name/domain/password to the underlying security levels. So if you accept Microsoft's security, all that happens with the My-T-Soft software is it provides another way to enter the text (name/password) that is used to submit to the authentication system. Here is their documentation regarding this: MSDN - WinLogon and Gina

If there are further questions, or need for clarification, please contact IMG Technical Support.
| | | |
| --- | --- | --- |
| Category: General | Type: Question/Answer | Product: Logon Module |
---
Notes:
Depending on product, release version, OS version, and specific technical issue, some tech items are very specific, and some may span to other products/versions
Downloadable files can also be accessed by anonymous FTP at ftp://downloads.imgpresents.com
Older files are moved into a separate archive location - see notes/details/new location in *.archived.txt text file
---
---