IMG KnowledgeBase & Frequently Asked Questions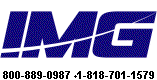 ---
Search FAQ's


Searching for ID: QU2615120803
QU2615120803
I want the keyboard to dock at the bottom of the screen and resize the application - how do I do that?
My-T-Soft Basic includes MTSDock.exe which is a fairly straightforward implementation of the AppBar interface (see MTSAppBar)


It is located in the Installation directory - see Help/Files for additional information. This resizes the desktop/application and preserves the height of the current My-T-Soft layout for the keyboard. This clearly is in the realm of the application/system designer, and the simplistic implementation will not meet everyones needs, so you can reference the source code, or contact IMG Technical Support for further assistance.
| | | | |
| --- | --- | --- | --- |
| Category: Using | Type: Question/Answer | Product: My-T-Soft Basic | Version: 2.30 |
---
Notes:
Depending on product, release version, OS version, and specific technical issue, some tech items are very specific, and some may span to other products/versions
Downloadable files can also be accessed by anonymous FTP at ftp://downloads.imgpresents.com
Older files are moved into a separate archive location - see notes/details/new location in *.archived.txt text file
---
---