IMG KnowledgeBase & Frequently Asked Questions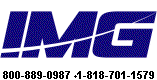 ---
Search FAQ's


Searching for ID: QU2006120489
QU2006120489
Is there a way to create a audible click when a key is pressed (run a short sound file)?
You can assign a sound to run with the [CMD:SND=???.wav] entry in the key action (uses the Windows API PlaySound internally). If used at the end of the key action, you will still get the keystrokes, along with the wave sound playback.
For example, in Key Action: Test[CMD:SND=click.WAV]
This will type Test & play the CLICK.WAV, (The click can be any wave file, or you could copy the file from our My-T-Soft software - the current version includes a KEYCLICK.WAV file in the Sounds folder in the installation folder - you would have to download & install, get the file, then un-install).
Notes:
There is a 31 character limitation in the action, so naming it to c.wav, will still work, and save 4 characters in the action.
It needs to be the last entry in the key action, as the commands are treated special, and no further interpretation of the action will be performed once a CMD is processed.
The appropriate wave file needs to be in the same folder as MYTSOFT.EXE. In Build-A-Board, the "test" version is \Program Files\Build-A-Board\TARGET\[Your Project Name]\, and for a standard windows target, it is \Program Files\Build-A-Board\TARGET\[Your Project Name]\MSWIN\ - you manually need to copy the wave file(s) into the target folders.
| | | | |
| --- | --- | --- | --- |
| Category: Using | Type: Question/Answer | Product: Build-A-Board | Version: 2.10 |
---
Notes:
Depending on product, release version, OS version, and specific technical issue, some tech items are very specific, and some may span to other products/versions
Downloadable files can also be accessed by anonymous FTP at ftp://downloads.imgpresents.com
Older files are moved into a separate archive location - see notes/details/new location in *.archived.txt text file
---
---