IMG KnowledgeBase & Frequently Asked Questions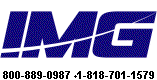 ---
Search FAQ's


Searching for ID: QU1307120546
QU1307120546
Now that I have Remote Desktop Connection 6.0, how do I get past the authentication on the client, and authenticate with the logon keyboard on the server? (See Microsoft Knowledge Base KB925876) (Specifically Windows Server 2003 server with Terminal Services, and Windows XP client, but other clients will operate similarly)
Make sure "Always prompt for password" setting is enabled on the server. At the server as Administrator, select Start | Administrative Tools | Terminal Services Configuration, then highlight the Connection entry on the left and double-click (or right-click | properties) on the RDP-Tcp entry on the right. Under the Logon Settings tab, verify the "Use client-provided logon information" is selected, and make sure the "Always prompt for password" is checked on.

Now at the client, in Remote Desktop Connection, select Options - under the General tab, make sure "Always ask for credentials" is clear (since you will be logging in at the server logon screen).

The first time you connect, you will have to specify [Domain]\user / password. Make sure the "Remember my password" is checked on. IMPORTANT: Make sure your saved credentials are of the form TERMSERVER\username, NOT username@TERMSERVER.

Note: If you are using My-T-Soft TS with the logon utilities, and your client requires a client based on-screen keyboard to accomplish this configuration, contact IMG Technical support for assistance.

Once you have successfully logged on, you will not need to enter name/password at the client, and will be prompted by the server at the normal logon screen. Also, once this is configured, you can also logon using "mstsc.exe /v:TERMSERVER".

Notes

Saving the name/password configuration on the client is not much different than the client entering this same information at the logon screen - the client has access to this information in both cases, and the server is authenticating in both cases. Refer to Microsoft for further information on why this is a more secure approach.

Depending on the client, there may be other options available (e.g. older versions of the Terminal Services Client (note that the MSTSC.exe used to be an installable extra))
Since the client may need an on-screen keyboard, and IMG has solutions for just about all known devices, the My-T-Soft TS license will be extended to provide this client based tool if required. Contact IMG Technical support for further information.
| | | | |
| --- | --- | --- | --- |
| Category: Using | Type: Question/Answer | Product: My-T-Soft TS | Version: 1.77 |
---
Notes:
Depending on product, release version, OS version, and specific technical issue, some tech items are very specific, and some may span to other products/versions
Downloadable files can also be accessed by anonymous FTP at ftp://downloads.imgpresents.com
Older files are moved into a separate archive location - see notes/details/new location in *.archived.txt text file
---
---