IMG KnowledgeBase & Frequently Asked Questions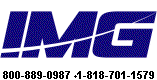 ---
Search FAQ's


Searching for ID: QU1213120710
QU1213120710
I use the Text-To-Speech utility and have trouble seeing the text - what can I do?
If the version you are running does not have a Font button, you can download the update, or refer to the notes below for options.
To download TTSAPP.exe with Font button/Font support, select zip or exe and follow instructions.
Download TTSAPP.exe (820KB) (MD5: 480d4dd57627bfaa14f2bf844b46b22f) 9/13/2013
Download TTSAPP.exe as Zip TTSAPP.zip (72KB) (MD5: 050307397c304a7f53e6798c62b8d643) 9/13/2013


Download selected file and note download location
If zip, right-click, and Extract all to obtain TTSAPP.exe
As Administrator, rename TTSAPP.exe in \Program Files\ONSCREEN or \Program Files\OnScreen with CrossScanner as TTSAPP.old
Copy new TTSAPP.exe from download location into appropriate \Program Files location

Work with new version - Select Font as desired. Last selected Font will be used when opening Text-To-Speech

Notes
Font information is saved in TTSAPP.INI, which is saved in same folder as TTSAPP.exe - for newer versions of windows, actual file will be in Virtual Store location for user - see \Users\[User]\AppData\Local\VirtualStore\Program Files\ONSCREEN, etc.
This update will roll into any future releases that are created from new builds


If using the older one without font support, you can refer to the following:


Open WordPad (Start | type "wordpad" | Enter, or Programs | Accessories | WordPad)
Select a font/size/bold that is easy to read.
Type some text
Select All/Copy (Ctrl-A | Ctrl-C)
Switch to Text-To-Speech utility
Paste into text area - it should keep the font

Now if you type/work with the text box, it should preserve the pasted font info.
| | | | |
| --- | --- | --- | --- |
| Category: Using | Type: Question/Answer | Product: OnScreen | Version: 1.78 1.79 1.80 |
---
Notes:
Depending on product, release version, OS version, and specific technical issue, some tech items are very specific, and some may span to other products/versions
Downloadable files can also be accessed by anonymous FTP at ftp://downloads.imgpresents.com
Older files are moved into a separate archive location - see notes/details/new location in *.archived.txt text file
---
---