IMG KnowledgeBase & Frequently Asked Questions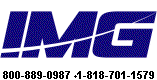 ---
Search FAQ's


Searching for ID: QU1210120650
QU1210120650
I have a client who can use a Penny And Giles joystick as a mouse and he uses a switch as the mouse click, but I would like him to use the Onscreen keyboard in scanning mode with his switch. How can he leave the scanning mode in the Onscreen to go back to his PC windows with his joystick and come back to his onscreen in a scanning mode. I tried to use the right click but he can leave the scanning mode but not get back to it.
For a user that has right-click ability, the best solution is to use the "Up one Scanning level " in the Keyboard Scanning Settings dialog. To access this, make sure the "Show All Options " is checked On, and then in Right-Click, select "Up one Scanning level " - see Keyboard Scanning Settings for notes.

Once this is selected, using the Right-Click over OnScreen will go up a level of scanning - when stopped in scanning mode, the Right-Click frees the cursor and places a small window on the outside of OnScreen that says "Left Click here to Start Scanning "

In use, this allows the user to optionally work outside of scanning mode, and then quickly and easily drop back into it.
| | | | |
| --- | --- | --- | --- |
| Category: Using | Type: Question/Answer | Product: OnScreen | Version: 1.78 |
---
Notes:
Depending on product, release version, OS version, and specific technical issue, some tech items are very specific, and some may span to other products/versions
Downloadable files can also be accessed by anonymous FTP at ftp://downloads.imgpresents.com
Older files are moved into a separate archive location - see notes/details/new location in *.archived.txt text file
---
---