IMG KnowledgeBase & Frequently Asked Questions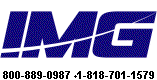 ---
Search FAQ's


Searching for ID: QU1210120627
QU1210120627
When I cancel Keyboard scanning using Alt-X, the Alt-X makes numbers appear into MS Word / WordPad (Win 7 / Office 2003/ Office 2007) - is this a problem with OnScreen?
No, the Alt-X on the physical keyboard sends Alt-X to the App with focus - in these apps, it generates the Hex value of the character at the text caret. Other Apps may have menu or keyboard shortcuts that also use Alt-X - here are some options:

There is has a [Cancel = Alt-X] area on the "switch to scan" image, which can be clicked with the mouse to cancel scanning.

OnScreen is actually monitoring the keyboard (rather than reacting to a keystroke), so if you actually are using an App that uses Alt-X, try Ctrl-Alt-X (seems to work fine in WordPad) - this bypasses the Alt-X combo in the App, but the Alt-X is seen as "down" by OnScreen, so you do not get the hex characters, but OnScreen cancels scanning.

Use Win-D to show your desktop, then Alt-X to cancel scanning.

The problem specifically is that OnScreen doesn't "take over" the physical keyboard, since it works in conjunction with the physical keyboard. A lot of work has gone into making OnScreen an enhancement, and NOT changing the way your system would operate normally. Since this is a normal operation of the App, it is simply a conflict with using Alt-X to cancel scanning. Refer to the options above for possible solutions.
| | | | |
| --- | --- | --- | --- |
| Category: Using | Type: Question/Answer | Product: OnScreen | Version: 1.78 |
---
Notes:
Depending on product, release version, OS version, and specific technical issue, some tech items are very specific, and some may span to other products/versions
Downloadable files can also be accessed by anonymous FTP at ftp://downloads.imgpresents.com
Older files are moved into a separate archive location - see notes/details/new location in *.archived.txt text file
---
---