IMG KnowledgeBase & Frequently Asked Questions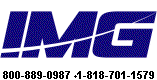 ---
Search FAQ's


Searching for ID: QU1110120655
QU1110120655
I'm using one of the sample Build-A-Board layouts, and want to have it open in a different screen location (X,Y) - how can I change its opening position?
All Keyboard settings, including screen position, and contained in the .KBF file itself. The preferred approach is to use the Build-A-Board builder to modify layout, settings, etc., and rebuild the KBF. However, there is a workaround available, if the only change required is the opening screen position

Obtain the Config File Location - My-T-Soft Setup | File menu | Show Config File Location (e.g. \Users\[UserName]\AppData\Roaming\Innovation Management Group\MYTSOFT)
Copy the KEYBOARD.KBF in that location to \Program Files\MYTSOFT\LOGON (overwrite existing KEYBOARD.KBF)
Run KBFLOGON.EXE - the top will indicate the location it is modifying - it uses the registry, and will essentially only operate on the LOGON folder, e.g. "\Program Files\MYTSOFT\LOGON" - change the X/Y as desired, OK/Exit KBFLOGON
Now return the KEYBOARD.KBF to the original location

This is a workaround for this particular situation, in that you don't have the Build-A-Board tool to modify the layout, the opening position, the menu options, etc. We are reviewing the various options and offerings we have to meet the various needs of our customers - because of the nature of on-screen keyboards, this runs to individuals, companies, OEM bundles, and large-scale worldwide layouts. It is important to realize the inclusion of licensed operation for Build-A-Board layouts was done for customers that already had a large installed base, and also required custom layouts.
| | | | |
| --- | --- | --- | --- |
| Category: Using | Type: Question/Answer | Product: My-T-Soft | Version: 1.78 |
---
Notes:
Depending on product, release version, OS version, and specific technical issue, some tech items are very specific, and some may span to other products/versions
Downloadable files can also be accessed by anonymous FTP at ftp://downloads.imgpresents.com
Older files are moved into a separate archive location - see notes/details/new location in *.archived.txt text file
---
---