IMG KnowledgeBase & Frequently Asked Questions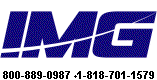 ---
Search FAQ's


Searching for ID: QI1308120593
QI1308120593
When integrating My-T-Soft TS in a custom installation, how can the "IMG License Manager" service be installed and managed?
There is a command line utility available that can be used to install, start, stop, and remove the service, by communicating with the Service Control Manager as required. This is not shipped with the product, but can be downloaded via these links:

Download MANAGE.EXE (181KB) (MD5: C5078D3C0338CC9BEF1367637CE113AD)
Download MANAGE.EXE as ZIP file (MANAGE.ZIP) (38KB) (MD5: 8E12F3DC70EA918CCF037D406D29C5AE)

To use this manually, you can download and copy this to the My-T-Soft TS installation folder (e.g. \WINDOWS\MYTSOFT, or \Program Files\MYTSOFT, etc.)
Then go to the command prompt, change to this location, and run MANAGE as follows:

Usage
To Install:
MANAGE INSTALL "C:\Program Files\MYTSOFT\IMGLM.EXE"[Enter]
-or- MANAGE INSTALL "C:\WINDOWS\MYTSOFT\IMGLM.EXE"[Enter]
To Start:
MANAGE START[Enter]
To Stop:
MANAGE STOP[Enter]
To Remove:
MANAGE REMOVE[Enter]

So the typical approach at installation would be install this utility either with My-T-Soft TS, or with your utilities, then run INSTALL, then START. Note that the INSTALL command requires the full path and IMGLM.EXE (where IMGLM.EXE is the IMG License Manager service). At un-install, you would use STOP, then REMOVE prior to deleting files.
| | | | |
| --- | --- | --- | --- |
| Category: Installing | Type: Question/Answer | Product: My-T-Soft TS | Version: 1.77 |
---
Notes:
Depending on product, release version, OS version, and specific technical issue, some tech items are very specific, and some may span to other products/versions
Downloadable files can also be accessed by anonymous FTP at ftp://downloads.imgpresents.com
Older files are moved into a separate archive location - see notes/details/new location in *.archived.txt text file
---
---