IMG KnowledgeBase & Frequently Asked Questions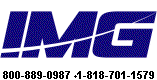 ---
Search FAQ's


Searching for ID: PU2007120523
PU2007120523
I just moved my Run-Time Win32 My-T-Soft 2.10 to a new machine, have transferred the license, and when I run MYTSOFT.EXE, I don't see anything - What should I do?
Verify the Screen resolution - if you have a relatively small board located towards the bottom or right it will not be visible if you move to a smaller screen resolution.
The layout KBF contains the X and Y location, and it may be positioned off-screen on purpose, especially if the layout is integrated with an existing application using the Developer's Kit Utilities. You can use a Developer's Kit Utility like "MOVEWMTS.exe X:0 Y:0" to position the layout at the top left corner of the current screen.
Build a Test layout in Build-A-Board and set the Top and Left settings to 0. To run this with MYTSOFT, run "MYTSOFT.EXE TEST.KBF"
| | | | |
| --- | --- | --- | --- |
| Category: Using | Type: Problem/Resolution | Product: Build-A-Board | Version: 2.10 |
---
Notes:
Depending on product, release version, OS version, and specific technical issue, some tech items are very specific, and some may span to other products/versions
Downloadable files can also be accessed by anonymous FTP at ftp://downloads.imgpresents.com
Older files are moved into a separate archive location - see notes/details/new location in *.archived.txt text file
---
---