IMG KnowledgeBase & Frequently Asked Questions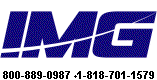 ---
Search FAQ's


Searching for ID: PU1306120500
PU1306120500
During Windows Logon:
Stuck keys (dragging off board while button down)
Caps Lock / Shift state operation problems
Resolution: Update MTS2.EXE to version 2.17 (2.15 included in 1.77 releases)

IMPORTANT: This is only a direct replacement to the My-T-Soft TS run-time component MTS2.EXE. This may not be used in in any other circumstance!
File provided as ZIPped EXE
Instructions: The Logon Utilities must be disabled to perform this update. If they are enabled, you must run the My-T-Soft Logon Utilities | Setup/Configure Logon Utility and clear the Enable Onscreen Keyboard Logon, then restart your system. In Windows Explorer or command prompt, get to \WINDOWS\MYTSOFT (or \WINNT\MYTSOFT) folder, then rename existing MTS2.EXE to MTS2.215. Copy downloaded file into folder (unzip as necessary).
Re-Enable the Logon utilities & restart your system.)
Download MTS2.EXE 2.17 as MTS2_217.ZIP 12/7/2006 (23k) (MD5: 63DC4EA5CB2E3453897D844F268DB05B) (unzips as MTS2.EXE)
Technical Notes
This is a maintenance update / patch based on technical support issues and customer requests.
File tagged as 2.17.0.0.
If you do not experience any of the above listed problems, there is no need for this update.
| | | | |
| --- | --- | --- | --- |
| Category: Using | Type: Problem/Resolution | Product: My-T-Soft TS | Version: 1.77 |
---
Notes:
Depending on product, release version, OS version, and specific technical issue, some tech items are very specific, and some may span to other products/versions
Downloadable files can also be accessed by anonymous FTP at ftp://downloads.imgpresents.com
Older files are moved into a separate archive location - see notes/details/new location in *.archived.txt text file
---
---