IMG KnowledgeBase & Frequently Asked Questions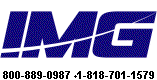 ---
Search FAQ's


Searching for ID: PU1113120700
PU1113120700
Using Ctrl+Alt+Del button at logon, does not appear when Workstation Locked / returning from Sleep/Hibernate
Want custom starting position to be preserved
Problem resolved for some users, but not others (or limited user) (or new user)
For Version 1.79 (prior to Version 1.79 Release 2, which this will roll into), update CADBTN.exe in \Program Files\MYTSOFT folder.

Download CADBTN.exe as cadbtn.zip (127KB) (3/7/2013) (MD5: 0476447532EDEE0E3343D4BE0E554AC3) and unzip/replace existing CADBTN.exe.



Download file and note downloaded location - unzip/extract if necessary
NOTE: For production machines, you may want to download on a separate machine, and copy over the network or through storage media so the Windows file warning about downloaded file does not appear - or check Group Policy / Local Security options
As Administrator, use Explorer (or CMD prompt) and go to \Program Files\MYTSOFT (or \Program Files (x86)\MYTSOFT)
Rename existing CADBTN.exe to CADBTN.179
Copy in updated CADBTN.exe
Enable (re-enable) Feature in Logon Utilities, restart system

Note - this update can be used with My-T-Touch, My-T-Pen, My-T-Mouse, OnScreen.

---

To use a custom starting position for the CTRL+ALT+DELETE Button, you can update StartParams in the registry (Use Regedit) at HKEY_LOCAL_MACHINE\SOFTWARE\Microsoft\Windows NT\CurrentVersion\Accessibility\Ats\img_my-t-soft_v220. Use " x=800 y=200" instead of " x=default y=default" (NOTE: use desired screen coordinates).

In the original 1.79 release, anytime the logon utilities are updated, and the Ctrl-Alt-Delete option is enabled, the registry key will be updated with the default settings (which will remove any custom settings). To preserve any customizations, you can use the updated IMGLOGON.exe (this will roll into 1.79 Release 2).
Download IMGLOGON.exe from imglogon_179update.zip (461KB) (3/8/2013) (MD5: E7CE95691921A7279BC17C30561535C1) and unzip/replace existing IMGLOGON.exe.

When extracted, you will find WIN32-BIT and WIN64-BIT folders - use the appropriate platform build, and select the appropriate folder (e.g. MYTSOFT for My-T-Soft), and then update the IMGLOGON.exe in \Program Files\MYTSOFT folder (for 64-bit, update \Program Files (x86)\MYTSOFT).

---

The CADBTN.exe utility needs to be configured to run from both the system and for the current user. When configured by an Administrator (or a new user is created), other users will not have the individual (HKEY_CURRENT_USER) configured, so this same issue can occur. To enable this for a particular user, refer to the Ease of Access Center - you can configure the user by going into Control Panel | Ease of Access | Ease of Access Center | Change how your keyboard works | Enable My-T-Soft Family Ease of Access Utility | Check ON Use CTRL+ALT+DEL Access Utility.

This registry setting must be there for each user that needs this functionality:

[HKEY_CURRENT_USER\Software\Microsoft\Windows NT\CurrentVersion\Accessibility]
"Configuration"="img_my-t-soft_v220"

Note: Depending on other settings, the img_my-t-soft_v220 entry needs to be part of a comma-delimited list in Configuration.
| | | | |
| --- | --- | --- | --- |
| Category: Using | Type: Problem/Resolution | Product: My-T-Soft | Version: 1.79 |
---
Notes:
Depending on product, release version, OS version, and specific technical issue, some tech items are very specific, and some may span to other products/versions
Downloadable files can also be accessed by anonymous FTP at ftp://downloads.imgpresents.com
Older files are moved into a separate archive location - see notes/details/new location in *.archived.txt text file
---
---