IMG KnowledgeBase & Frequently Asked Questions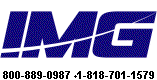 ---
Search FAQ's


Searching for ID: PU1107120542
PU1107120542
Working with Korean, (or Japanese, Chinese, or any Asian keyboard layout) you are not able to create the correct character, or the keyboard layout is not operating as you expect / want.
For example, from one support request:
The problem is that when typing in Korean several symbols can be assembled into one symbol. However when I use your keyboard the Korean symbols are typed one by one and do not create the appropriate symbol (every keystroke sends the typed symbol and the cursor moves on to the next symbol which is not the way actual Korean letters are typed). I wanted to know if you know this problem and are there any ways to correct this.
We are aware of the issue you are referring to, and I believe much depends on the IME (Input Method Editor) in use (e.g. the keyboard layout / IME selected in Windows Control Panel). The IME is the actual layer that assembles the Korean characters based on the keyboard input - as our software tries to emulate the physical keyboard, the scan codes & keystrokes generated should match what would be generated from a physical keyboard. At the IME layer, the characters are built for the actual application.

Because of the sheer number of layouts we have, we primarily focus on the basic operation the software provides - does it display the correct symbol on the layout, does it generate the same keystroke/scancode as the physical keyboard. The software does NOT automatically synchronize the keyboard layout selected with the current input locale for an application. By design, this is supposed to be determined by the user. (Note that there is a KeyboardSync utility in the Developer's Kit that can accomplish this, if desired.)

The complex Korean characters can be assembled in WordPad in Windows XP SP2 (US Version, with east Asian characters added) when the correct IME settings are selected from within the Korean keyboard layout options within Windows. Also, you can compare the operation of the physical keyboard vs. our software in a standard application such as WordPad.
| | | |
| --- | --- | --- |
| Category: Using | Type: Problem/Resolution | Product: My-T-Soft |
---
Notes:
Depending on product, release version, OS version, and specific technical issue, some tech items are very specific, and some may span to other products/versions
Downloadable files can also be accessed by anonymous FTP at ftp://downloads.imgpresents.com
Older files are moved into a separate archive location - see notes/details/new location in *.archived.txt text file
---
---