IMG KnowledgeBase & Frequently Asked Questions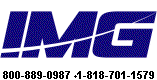 ---
Search FAQ's


Searching for ID: PL1910120637
PL1910120637
Problem licensing TouchRight Utilities on Windows Server (2003/2008) - after licensing, running TouchRight Utilities still shows Demo, License Manager still shows unlicensed (Affects all TouchRight Utilities 1.30 Release 4 and earlier 1.30 version)
On these types of systems (i.e. a Windows Server), the license manager sees system as a server and uses a Product ID of TSSERVER rather than TRTUTILS (indicated by grayed out Product ID of TSSERVER (normally not seen in License Manager)). To bypass this (this is only required for actual "license" step), you can do the following:


As Administrator, open Windows Explorer, browse to \Program Files\TouchRight Utilities.
Find LICENSE.EXE - right-click, and Select Compatibility Tab - Under Compatibility Mode, check on "Run this program in compatibility mode for:" and select Windows 98 or Windows 95 - (this mode hides the "server" aspect of the system from the License Manager)
Apply compatibility change, and re-run License Manager (or run LICENSE.EXE directly)
Verify the TSSERVER grayed out entry is not visible, and then license as normal using your license key and serial #
After license is entered, verified, and saved, you can clear the compatibility flag - right-click on LICENSE.EXE, properties | Compatibility Tab and clear check box for "Run this…" - once licensed, the compatibility mode is not required.
---
Notes:
Depending on product, release version, OS version, and specific technical issue, some tech items are very specific, and some may span to other products/versions
Downloadable files can also be accessed by anonymous FTP at ftp://downloads.imgpresents.com
Older files are moved into a separate archive location - see notes/details/new location in *.archived.txt text file
---
---