IMG KnowledgeBase & Frequently Asked Questions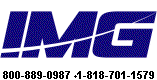 ---
Search FAQ's


Searching for ID: PL1113120701
PL1113120701
I have installed My-T-Soft in Windows 7, it shows as licensed, but when the Logon keyboard shows up, it reports as unlicensed.
The logon module uses the LICENSE.DLL in the \Program Files\Common Files\Innovation Management Group\License Manager location (and registry entries). You can see if these files are there.

These are established at install with the running of ESTABLISH.exe from the MANAGER folder (post-install configuration). Depending on UAC settings in Windows, if you used the MSI, it may not have had the permissions to "establish" the \program files entry - use msiexec /i ???.msi from an Administrator cmd prompt should install correctly. Alternatively, you can disable UAC, install, then re-enable.

For zip file installations, a post-install configuration step is required. The Download Manager/License Manager files placed in \Program Files\Common Files requires the Administrator running ESTABLISH.EXE in the \Program Files\MYTSOFT\MANAGER folder.

The IMG Standard Install elevates permissions when run, and the ESTABLISH.EXE is run from the INSTALL.XML script. Only a system or file issue would prevent the execution of this step.
| | | | |
| --- | --- | --- | --- |
| Category: Licensing | Type: Problem/Resolution | Product: My-T-Soft | Version: 1.78 1.79 |
---
Notes:
Depending on product, release version, OS version, and specific technical issue, some tech items are very specific, and some may span to other products/versions
Downloadable files can also be accessed by anonymous FTP at ftp://downloads.imgpresents.com
Older files are moved into a separate archive location - see notes/details/new location in *.archived.txt text file
---
---