IMG KnowledgeBase & Frequently Asked Questions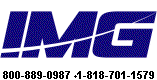 ---
Search FAQ's


Searching for ID: PD0213120704
PD0213120704
WebSync and the Internet Explorer example in Windows 7
In older developer's kits, the IEXPLORE / Internet Explorer example was setup for Windows XP. When working on Windows 7, the following information is relevant. For websync.exe to operate, it should be in a location where you have full control - perhaps your own folder (\Users\[username]), or something public like \Users\Public\Documents. Then copy the WEBSYNC.exe into that location. Use this folder location text to modify the HTML files in the IEXPLORE location of the Developer's Kit, and instead of the Document and Settings location, put the location where WebSync will be run from for the mtscmd.txt line. For best results, you need to run the security level of Internet Explorer to where it can run ActiveX content without warnings.

Notes on integrating with web browsers
For security reasons, the web browser operates in something called a "sandbox", and typically it's ability to modify the system is limited. So the ability for the web page designer to select layouts, positions, etc. from the sandboxed browser is limited. The WebSync approach starts with the assumption that there is some scripting available to write a text file, and that command event triggers would be limited to HTML page reads. Refer to the Developer's Kit help on WebSync/IEXPLORE for more details on its particular approach (and how the HTML is handled).
http://www.imgpresents.com/corner/guide/html/iexplorer.html

http://www.imgpresents.com/corner/guide/html/chap2howdoiintegrateie.html

There are different approaches that can be taken, but the key limitation is the ability to communicate from the sandboxed web browser to the host system.
| | | |
| --- | --- | --- |
| Category: Integrating(Developing) | Type: Problem/Resolution | Product: Developers Kit |
---
Notes:
Depending on product, release version, OS version, and specific technical issue, some tech items are very specific, and some may span to other products/versions
Downloadable files can also be accessed by anonymous FTP at ftp://downloads.imgpresents.com
Older files are moved into a separate archive location - see notes/details/new location in *.archived.txt text file
---
---