IMG KnowledgeBase & Frequently Asked Questions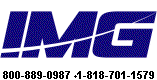 ---
Search FAQ's


Searching for ID: IU2014120724
IU2014120724
Customized Key images / KEYPAINT.DLL notes / 2.30 changes
The run-time component (MYTSOFT.EXE 2.xx) for various platforms has capabilities to override and customize the key image. This allows visual changes to a board that is deemed important (or even critical) to the operation of the on-screen keyboard. The original user option was KEYPAINT.DLL - see this link for details: Tech Item PU2011120670

As an override option, when KEYPAINT.DLL is placed in the same folder as MYTSOFT.EXE, it will override the default key painting for keys typed (Key Type) as HiRes. Internally, this sets a logical condition which calls the KEYPAINT.DLL routine to paint the key background. For custom modification, programming tools and knowledge are required.
As an override to KEYPAINT.DLL for users that do not have programming options, bitmap files can be placed in the same folder as KEYPAINT.DLL, and these images will be loaded by the DLL and override the built-in images in the DLL. This allows a user to use MSPaint or other bitmap editing tools to create custom key images. Note the KEYUP/KEYDOWN Bitmap files required both a black and white background image, along with correct resolution to create a quality key image replacement. Refer to KEYPAINT.DLL notes for additional info.
In the 2.30 release, Build-A-Board support a Key Images frame type, which allows the KBF to carry and paint custom key images without the need for a separate KEYPAINT.DLL.
If not getting the result you expect, be sure to start by removing the KEYPAINT.DLL and KEYUP?.BMP and KEYDOWN?.BMP files from the folder MYTSOFT.EXE is being run from, then add in KEYPAINT.DLL (and BMP images) as appropriate/necessary.
| | | | |
| --- | --- | --- | --- |
| Category: Using | Type: Information | Product: Build-A-Board | Version: 2.20 2.30 |
---
Notes:
Depending on product, release version, OS version, and specific technical issue, some tech items are very specific, and some may span to other products/versions
Downloadable files can also be accessed by anonymous FTP at ftp://downloads.imgpresents.com
Older files are moved into a separate archive location - see notes/details/new location in *.archived.txt text file
---
---