IMG KnowledgeBase & Frequently Asked Questions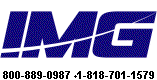 ---
Search FAQ's


Searching for ID: IL1110120629
IL1110120629
The license file used in retail versions of My-T-Soft 1.77 will not license after January 24, 2010. Even if you have a valid Certificate of Authenticity for the software, if your system date is current (past January 24, 2010) the license authentication algorithm will not license. Refer to the options below for solutions to overcome this limitation.
The license algorithm uses a date embedded in the default (installation) license file, and when My-T-Soft 1.77 was released in 2003, the thought that people would still be using this software in 2010 seemed unlikely. My-T-Soft 1.78 was released in 2007, and it is recommended that users upgrade, or refer to their annual maintenance options (or contact IMG Customer Service regarding Maintenance options). However due to standardization, validation issues, and the stability of the software, some customers require the use of 1.77.

Set the System Date to 2009 (or any date prior to Jan 2010). Then run the IMG License Manager, license using the Certificate of Authenticity, and then reset the system date to the correct, current date. Once licensed, there is no date issue - it is only during the license process that the date be set prior to January 2010
Transfer the license If this is a single license, or a few licenses, perform a transfer on the website: Click here to Transfer a License
Upgrade to the most current version or contact IMG Customer Service about Annual Maintenance and additional support options
Use new License File For customers using MTS177?????? issued licenses since 2013, the algorithm uses a different license file. Download new LICENSE.LIC file and replace the LICENSE.LIC in \WINDOWS\MYTSOFT (or install folder where LICENSE.EXE/MYTSOFT.exe exist) Then license using Certificate of Authenticity.
| | | | |
| --- | --- | --- | --- |
| Category: Licensing | Type: Information | Product: My-T-Soft | Version: 1.77 |
---
Notes:
Depending on product, release version, OS version, and specific technical issue, some tech items are very specific, and some may span to other products/versions
Downloadable files can also be accessed by anonymous FTP at ftp://downloads.imgpresents.com
Older files are moved into a separate archive location - see notes/details/new location in *.archived.txt text file
---
---