IMG KnowledgeBase & Frequently Asked Questions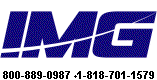 ---
Search FAQ's


Searching for ID: IG1107120522
IG1107120522
For all My-T-Soft 2.10 information, refer to Build-A-Board 2.10
For all support & technical issues, click to open Build-A-Board 2.10 Support information

My-T-Soft 2.10 was never released as a stand-alone product. The only way to obtain the software is from the run-time target for Windows in Build-A-Board. If you are trying to restore a system that had My-T-Soft 2.10, ideally you would obtain the software and custom keyboard layouts from the original Build-A-Board deployment. Alternatively, you can copy the software from a backup or a different system (if possible).

To license a new system, you need a Certificate of Authenticity with a MTS210?????? Serial number or will need to transfer the license - see Transfer a License (a serial number and license key are required to transfer a license).
| | | | |
| --- | --- | --- | --- |
| Category: General | Type: Information | Product: My-T-Soft | Version: 2.10 |
---
Notes:
Depending on product, release version, OS version, and specific technical issue, some tech items are very specific, and some may span to other products/versions
Downloadable files can also be accessed by anonymous FTP at ftp://downloads.imgpresents.com
Older files are moved into a separate archive location - see notes/details/new location in *.archived.txt text file
---
---