IMG KnowledgeBase & Frequently Asked Questions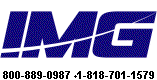 ---
Search FAQ's


Searching for ID: ID1111120664
ID1111120664
Working with Button (or keyboard) and want to know position (for offsetting, etc.)
Download ButtonTrack as mtsbuttontrack.zip (46KB) (MD5: DDACE49F65230D700A1280C8B7EE269A)
This is a simple Developer's Kit Utility that when run will indicate if a My-T-Soft window is found, whether or not it is in a button state, and the X/Y position of the window. It runs as a tool/topmost window.

The zip includes MS VisualStudio 2005 solution and source and the compiled executable (ButtonTrack.exe).
| | | |
| --- | --- | --- |
| Category: Integrating(Developing) | Type: Information | Product: My-T-Soft |
---
Notes:
Depending on product, release version, OS version, and specific technical issue, some tech items are very specific, and some may span to other products/versions
Downloadable files can also be accessed by anonymous FTP at ftp://downloads.imgpresents.com
Older files are moved into a separate archive location - see notes/details/new location in *.archived.txt text file
---
---